Ice breakers have gone through, the rain and wind have done their part - so yes - we will be back on the River very soon. Already each Town and Village have created their Events Calendars – Summer 2015 will be arriving soon. I promise.
This Issue
Art and artists (through paint and plantings) - Lynn McElfresh introduces Justin Heath in Growing a Dream at Boldt Castle; Jeffry Weldon shares his photographic story in The Silence of the River. While Russ Disotell provides some fascinating 1000 Islands history with Frances Richards and Oscar Wilde and I present Artist Alice Burton.
History (people and places) - Rex Ennis introduces Luckenback: Gilded Age Yachtsman; Hillary Hone's Charlie Donevan & Landon Bay… April FAB Community Profile and Steven Glazer provides Statistics on the St. Lawrence.
Fiction (An old fashion story) – "The Last of the Old Timers," A Short Story by Tom French.
Latest news: Cruise ships are coming…
New Contributors
Hillary Hone - Charlie Donevan & Landon Bay… April FAB Community Profile

Hillary Hone, GIS Technician with the Frontenac Arch Biosphere Reserve, contributes to the series, Amazing Places, FAB Experiences. A graduate with a Bachelor of Science, Environmental Science, from the University of Ottawa and has continued her studies with certificates from Sheridan College, Algonquin College and St. Lawrence College.

Jeffry Weldon - The Silence of the River

Jeffry J. Weldon, J. D. and his wife Carolyn, live on Wellesley Island, from May through October. The rest of the year they reside in Watertown, NY. They spend some time each weekend throughout the winter in the Islands. Jeffry is a senior consultant at Strategies for Wealth with offices in Watertown, Rye Brook and Manhattan. For the last 24 years he has provided financial services, estate planning, retirement planning and investment services to a variety of clients and organizations.

Throughout the winter, Jeffry has shared his unique photographs and videos with "TI Life."
2015 Events Calendars
Alexandria Bay Chamber of Commerce: May 9, Boldt Castle and Boldt Castle Yacht House opens for season.
Thousand Islands Land Trust: April 25, 3rd Annual "For the Trees" Arbor Day Celebration
Antique Boat Museum: May 1, the Museum will reopen
Save the River: Check out their events and environmental reports
Gananoque Events Calendar: April 19, Riverbank productions Oklahoma; April 26th Building the St. Lawrence Seaway
Clayton, 1000 Islands: May 16-17, 21st Annual Weaving History Conference
Brockville Tourism: May 23 & 24, Doors Open Brockville & 1000 Islands
Rockport Events: Check out their website throughout the summer
Visit 1000 Islands: Lots to check out and see
RiverQuest: Explore the 1000 Islands - Aquatarium opening in 2015, watch for details.
Gananoque's Contractor's Dock
Contractors in Gananoque will have access to a new loading dock as both, the Town of Gananoque and the Township of Leeds & the 1000 Islands, agreed to pay the costs of renting two docking slips at Gananoque's Bell Tower Plaza. Until recently the Contractor's Dock existed but the Town sold the property and it was necessary to find a new location. After the decision was made at the respective Council meetings, several islanders expressed appreciation to the Town and the Township councilors and staff for organizing this alternative for summer 2015. A fine example of cooperation and support for all concerned.
TI Park Update
Several readers want news of the TI Park and rebuilding the Guzzle. "Where do I buy my penny candy and ice cream cones?"
Bob Sharlow, General Manager of the TI Park Corporation, is putting together a full report for TI Life readers, for our May Issue – suffice to say, there is genuine interest and many dedicated participants in planning the future. Stay tuned…
Cape Vincent Winter Snow Sculpture Contest
Diane Doud, co-editor of "What's happening in Cape Vincent 13618", reports that 1st place in the Cape Vincent Winter Snow Sculpture contest went to the Jeff and Mandy Thompson family on CR 4. This year the Thompson's created two Minions complete with twigs for the tufts of hair.
Sharing River Scenes
Callie Declares the River Open - Doug McLennan, his wife Carolyn Yung and important family member Callie, picked up their boat on the April 8th weekend from Huck's Marine. Then they took us back to Gananoque on a wonderful spring day.
Who are they?

Paula Allen asked last month if we could identify some of these gentleman from an April 3, 1934 photograph. "Paul Boat Building in 1934 in Alexandria Bay New York. Lou Britton is in the far back with all the hair under his hat. Orville Eichorn far right, was the former caretaker of Cherry Island. My father, far left, Cornelius Allen, was working with the best and learning. The two experienced boat builders in the center are very well known do you have their names?
| | | |
| --- | --- | --- |
| | | [Click to enlarge all photos] |
Jeremy Hobbs wrote, "On Friday April 3, 2015 I went to the Wellesley Island Nature Center with my father and was lucky to capture images of two different eagles. One of them was a mature eagle and the other was a juvenile eagle. The mature eagle was flying over the nature center main building and the juvenile eagle was seen in The Narrows. Which is also where the swan picture was taken."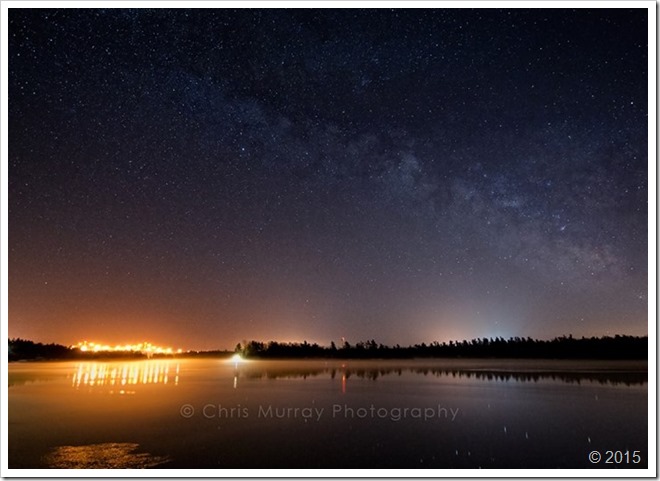 Chris Murray shared his nighttime photo capturing the Thousand Islands Bridge in the distance.
Please Don't Forget

Remember our Facebook page throughout the month, as we post information and photographs & follow us on

We also appreciate having you hit our

button and donate!
Question: Do you write about The River - near to it, from above or below? If so, please consider submitting an article. Let us know what you like, or dislike, about TI Life, so we can all share more ideas.
And… most of all; please ask questions and leave comments on each article. We love them!
By Susan W. Smith, Editor info@thousandislandslife.com
[Special thanks to our editors and proof readers this month: Bill Stallan, David Ray, Jane Taylor and Georgia Barker.]