This is a journey I embarked on, trying to find out where Mr. Edgar Cayce vacationed, in the 1000 Islands. I came across a book "There's a River" written by Thomas Sugrue; as I was living by the St. Lawrence River, the book intrigued me. Inside was a picture of Mr. Cayce, who caught a fish, a Northern Pike; in the background of the picture is a cottage with cedar shakes.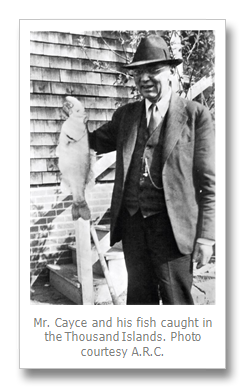 Many might ask who Edgar Cayce is; he was an American Mystic, who allegedly possessed the ability, while in a trance, to answer questions on subjects as varied as healing, reincarnation, wars and predicting future events. He was given the nickname The Sleeping Prophet. His life's readings were delivered to individuals, while Cayce was hypnotized.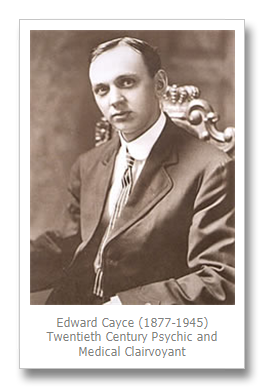 He founded the organization called – The Association for Research and Enlightenment or A.R.E. - which is still an active association today, located in Virginia Beach and also in Houston, Texas.
A.R.E. included a hospital and a university, both located in Virginia Beach and Cayce is credited as being the father of Holistic Medicine and was the most documented psychic of the 20th Century.
So what was the connection to the 1000 Islands?
I began making phone calls. I contacted Alexandria Bay Town Office to speak to the town Historian, Greta Slate. however, she didn't know of this link to the Islands, but she photocopied the page in the book for future research.
The book stated he stayed with a particular family in the Thousand Islands. I also checked with Clayton Historian Verda Corbin, she also, did not have more information. She suggested I go to Watertown, NY and check public property records.
In the meantime I found a notice advertised in a 2012 Thousand Islands Sun, that a psychic from the A.R.E., was giving a reading in Alexandria Bay. The lecture was sponsored by Treasure Island Jewellery in Alexandria Bay. I met with Sarnia, from the store, who advised I write to the president of A.R.E., Kevin Todeschi, to see if he knew of any information dating back in 1939.
Luckily,he was kind to search their records, and sent back notes that Casey wrote about his experience here in the Thousand Islands, and those notes were the missing piece.
Mr. Todeschi reported that Edward Cayce came to the Islands, at the invitation of Tommy and Eunice Buchanan. He was there for a vacation and no readings were given. One letter written in August, 1939 was pertinent, about a dream Cayce had while on the visit:
Just came back from a week's stay in the Thousand Islands and find yours of the 12th, thank you. Gosh, but had such an experience with you while I was at the Isles. Have wondered, didn't I really visit you at your camp? Then with your letter, am most convinced that I did, especially, when I see the evening of the experience was the same as when you wrote. Have you ever been to the Thousand Isles? I had never before. Of course, one's impression of such a place at first, is so curious to me. It appeared to be as if it was a place I had dreamed about or read in some lovely story. Had glimpsed but never actually seen and was always wondering it wouldn't open my eyes and find it all changed – a real place of romance, where one might dream and dream of every thing lovely and beautiful (yes – and the fishing is good). A place one would at once begin to wonder over their list of friends and wish they had them there with them. The water is lovely. The islands – just dreams – dreams of paradise just enough of the raw to make the beauty of the rest stand out. Really felt drawn close to God, and of all the people I knew – wish you were there and could I have asked you one question, then I knew you would know whether you would like it or not.

But will have to tell you about the dream some time – but was convinced after the dream. Ye, by all means – it should have been you that should be there all the time.

Your description of your retreat is wonderful. Lovely, wish I might have more of such descriptions for they make one really appreciate nature – that beautiful proof of God's love to the children of men. When one sees and feels the closeness in the still of the noon day – the song of the bird – the ripple of the water – the splash of the fish in the brook or river – the cry of the heron – the wave of the flower as it wafts its incense on the air; then only really lives. Thank you for every word of it.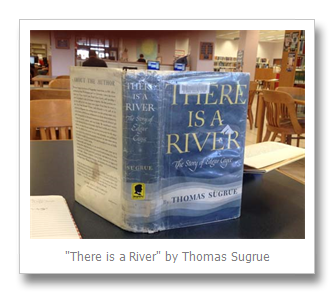 The letter proved that Edward Cayce had visited the Thousand Islands; from there I spent many hours searching the names of people Cayce mention in this notes as well as where Cayce stayed, when he visited the region.
At the Registry Office in Watertown, the Clerks were of utmost help. They showed me how to search, going back and forth from each deed; I was able to trace the Buchanan family, who had the cottage, and subsequent cottage owners, who sold and resold the property.
I checked with the local surveyor's office, too. They told me the cottage I was looking for was in Browns Bay, on Wellesley Island, on Hutch's Haven Road. One of the clerks suggested I contact the Hutch's Haven Association. I wrote a letter to them and the President of the Association asked current cottage owners if they remembered Edgar Cayce being there; unfortunately to date, there are no recollections.
Why the pursuit of this information? There may be many who will appreciate the psychic powers, others will not, but the mystery of the Casey visit intrigues me.
Although many of Cayce predictions for individuals, did and have, come true, others have not. One was that his prediction of a worldwide upheaval would occur, and people of this area – the Thousand Islands and in Southern Ontario, Canada, would be able to survive, because we have an abundance of water (St. Lawrence River), farmlands, wildlife, etc.
And for me personally; being a cottage owner, I feel blessed being able to own a property here. I always feel a spiritual connection, when I am here. Every time we open our camp, I let a quickening of spirit. Once I get to the River, I experience a totally awesome feeling. Even our pet cat, who travels with us, seems to know, for once we got off Interstate 81 exit, rounding the turn, she will stand-up and look intentionally, knowing instinctively, where she was going to be. Yes, even animals sense this mystery.
My journey to find this location was well worth the effort. Mr. Cayce stated this area as a safe zone. If there is an upheaval, this is where I want to be! That is all I have to say. I leave it up to you, the reader to discern.
By Mary Politis, Alexandria Bay
Mary Politis and her husband and son have a home in Syracuse, NY. and spend the summer in Carnegie Bay, near Alexandria Bay. Mary has been a TI Life reader for several years and is always on the lookout for unique topics and individuals to interview. Her discovery of Edgar Cayce has taken her on this interesting quest.