Written by
Susan W. Smith
posted on October 13, 2015 12:50
Each summer I try not to blink in mid-July, for when I do it's suddenly October. And, October means Canadian Thanksgiving and Columbus Day – a weekend – filled with packing up and shuttering cottages – up and down the River. It is also time to enjoy "TI Life" beside a warm fire and a cup-a-something.
Putting the October issue together has been a delight.
New Contributors
Melody Brabant - Melody and Ken Brabant's Gardens….

Melody Brabant is a Revenue Assurance Specialist at Westelcom Family of Companies, a local communications company. She enjoys gardening, reading and volunteering in the community, including at the Clayton Food Co-Op and as a Master Gardener. In the winter, you will find her helping husband, Ken Brabant, as he builds and maintains the Lion's Field Skating Oval and Sled Hill. The couple sponsors the Clayton Sunflower Contest each summer, and a Snowman Contest in the winter months - all with a goal of encouraging community spirit and outdoor fun, for kids of all ages.

T. Christopher Tormey - The River Song…

T. Christopher Tormey was born and raised in Syracuse, N.Y. He holds a B.A. in Political Science from SUNY Albany. He has worked in medical sales for many years and currently resides in Youngsville, North Carolina. His son Liam is 25 years old and resides in Niskayuna, NY. He writes, "My love for the River stems from happy, childhood summers, spent at T.I. Park, where I made lifelong friends." Wherever Chris lives, whatever he is doing, "The River" beckons him.

Kelly Murphy-Miller - Gifts of Fall

Kelly Murphy-Miller is from Syracuse, NY., but spends as much time as possible, at her cottage in Thousand Island Park, with her husband and their three dogs. When she is not at the River, Kelly spends her time as an equestrian, competing with her horse, up and down the east coast.
Sad news indeed. Norman H. Wagner, 80, of Clayton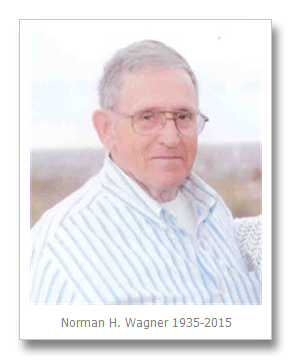 Clayton will miss their Town Historian, Norm Wagner, who died unexpectedly on October 1, 2015, at Samaritan Medical Center, in Watertown. Norm was known by many in Clayton and beyond - for those of us who look for "history" about our River Communities, we owe this gentleman our profound appreciation.
Since 1999, when he took over as Town Historian, he has provided hundreds of written and oral histories. Thankfully, Sharon Bourquin, the Thousand Islands Museum's librarian, and membership coordinator, will share a personal tribute in our November issue. Suffice-to-say, many members, supporters and friends of the Museum have lost a true friend - we all have.
Memories of a Visit
Haiku enthusiast, Ron Hammond, from Nyack, NY shares his thoughts after a late September visit to the Islands…
Behold a miracle!

That a craftsman can create

From a tree…a boat.

Photo courtesy Thousand Islands Boat Museum, Gananoque, ON

Running from the dock

The pair of canines share their

Wild, loving greeting

Photo by R. Hammond

Blood moon rises

Shining path between islands

Swallowed by shadow

Photo taken from Bostwick Island on September 27, at the start of Total Lunar Eclipse - the Blood Moon. R. Hammond.
Jeffry Weldon's Gift
As we go to press, Jeffry Weldon shared three Island videos. We say THANKS, they are just what the doctor should order if you are starting to get withdrawal symptoms after leaving Summer 2015 behind.
Published on Oct 12, 2015
Beautiful fall colors in panoramic aerial view of Ship, Federal Danube, passing Boldt Castle, Millionaires Row and Alexandria Bay, in the Thousand Islands. video by Jeffry Weldon www.jeffweldon.com riverjeffry@me.com
Enjoy Fall Panoramic of Boldt Castle and the Bay as Bulk carrier ship Federal Danube cruises upriver.
Published on Oct 5, 2015, 1000 Island Ship watching the Federal Margalee
Tibbits Point Lighthouse (Jeffry asks, "Have you ever noticed the different ways people spell this?)
Published on Sep 27, 2015, Lighthouse at Tibbits Point at sunset
Please Don't Forget

Remember our Facebook page throughout the month, as we post information and photographs & follow us on

We also appreciate having you hit our

button and DONATE! Watch for our November issue when we start our Annual Appeal.
By Susan W. Smith, Editor info@thousandislandslife.com
[Special thanks to our proof readers, Jane Taylor and Georgia Barker and editors Bill Stallan and David Ray]