After many weeks the heat broke when a storm rolled through on the 10th of September, but the summer weather carries on, no complaints whatsoever. As children return to the books, families return to the city and everyone is thinking Summer 2016 was just about perfect!
And TI Life is once again gearing up for the Fall. This month I begin with an apology… We published the August issue on evening of the 14th and early on the 15th I received an amazing letter… I Was the Pilot! Remember the "incident involving a plane in Lake of Isles… " in August, well I did not do my homework and yes, three out of four parts of my report were wrong. But Michael Laprade was gracious and made me laugh and with a lot of arm twisting, he agreed to tell us the real story. (Bravo Michael and once again, I invite you to stop by Sagastaweka Island next summer.)
And the excitement does not end there… Lynn McElfresh give us a whole new way to enjoy a windstorm in The Free Outdoor Marine Store.
I want to draw your attention this month to some amazing discoveries, by Mary Politis with 7Th Fleet Rescue of the USS Yanix Discovered, and John Reisinger's Buried Treasure in the Thousand Islands.
A lunch invitation to Thousand Island Park allow me to discover Susan Schongalla's Take the White Pine Tree! And speaking of lunch, what about wine, be sure to see the new videos by Taste 1000 Islands.
Richard Palmer's August article Shipbuilding at Ogdensburg/Oswegatchie (Part I) is followed this month by Part II, Shipbuilding at Ogdensburg/Oswegatchie
Tad Clark introduces Island Tennis and speaking of discoveries I encourage you visit The St. Lawrence River Heritage Trail: A Tour through Time; I also invite you to Brockville Culture Days at the end of September.
And finally, I hope you enjoy Poets & Writers Ink: The Introduction by Cinda Findlan and you print out Sudoku -September 2016 presented by Dan LeKander and see if you are up to the challenge!
New Contributors
Susan Schongalla - Take the White Pine Tree!

Susan Schongalla is a resident of Thousand Island Park. She has written what she calls, "every day" articles for the "Thousand Islands Sun," and she and her husband Doug, travel the world over when they leave the Park in the late Fall. Susan has written about their escapades in several "TI Sun" articles over the past two years and we look forward to experiencing 2017 travels this coming winter.

John Resinger - Buried Treasure in the Thousand Islands

John Reisinger is an author living on Maryland's Eastern Shore but he and his wife Barbara come to the Thousand Islands for vacations. John writes about real-life people, places, and events. Two of his books have won gold medals Global eBook Awards! Check out Flanagan and the Crown of Mexico, Death and the Blind Tiger and visit his webpage to see his complete list of fiction and non-fiction works.

Cinda Findlan - Poets & Writers Ink: The Introduction

Cinda Findlan recently relocated with her husband, Paul, from Pennsylvania to Wellesley Island, NY. A retired professor of education, she now dedicates her time to writing, painting, and to her two granddaughters, Rayna and Britt. Cinda is a member of Poets and Writers' INK, Cape Vincent, NY.
September Videos
How lucky are we! There are more and more videos being produced each month featuring our Thousand Islands. I recommend you bookmark these for a cold Fall day (which is sure to come) and sit back and enjoy Summer 2016!
Published on September 8, 2016. Boldt Castle and many boats in the 1000 Islands, by Jeffry Weldon.
Published on Aug 28, 2016. Aerial Two Water-skiers with one boat in the 1000 Islands by Jeffry Weldon.

Published August 20, 2016. 1000 Islands Aerial of Yacht "Independence" passing two Castles and a Lighthouse by Jeffry Weldon

Be sure to search for all of Jeffry's other YouTube presentations.
Train Mural Fund Drive
We learned there is a unique fund raising effort going on in Lansdowne ON. Their Train Mural is now ten years old and needs some tender loving care to restore it to its former beauty. Both the Leeds and Thousand Islands Historical Society and the Lansdowne Association of Revitalization are soliciting funds to restore the Train Mural, which is a significant town landmark. The main village of Lansdowne was originally located at the corner of Reynolds Road and County Road 2 along the historic stagecoach route. However, when the railway came to our area, many existing buildings were picked up and moved one mile north, to the present location of Lansdowne. Local historian, Bill Boulton, stated, "The first Grand Trunk Railway train passed through Lansdowne Station in 1856."
A number of years ago, renowned artist, David Sheridan, painted the mural you see on the south side of the Lucky Dollar Store. It accurately depicts the Lansdowne Train Station at the turn of the 20th Century and shows the original engine that worked the tracks from Montreal to Toronto. David is graciously willing to restore this historic mural, a 30' by 40' work of art. Their goal is to have the restoration of the Canada's mural completed for 150th Birthday Celebrations next July. If you would like to help them out! contact Connie Burns at 613-659-2269
New Facebook page for Gananoque Event
Just want to let everyone know there's a new place to post/find community events. Take a look at What's Going On Gananoque/TLTI on Facebook. It's a free central location for posting community events in Gananoque and TLTI.
Santa Clause is coming to town…
It is not too early as I promise Santa Clause is coming to town, again. Last year we wrote A Big Shout Out to Doug Tulloch for organizing a special gift give ceremony in Alexandria Bay, NY for those children and families that needed help to celebrate this special time of year.
Doug and his team of Elves have already started to plan for 2016 when Santa will come to town again by boat on December 17th as part of a River Santa Festival. Want to help. Contact the The Bay Chamber of Commerce.
Please Don't Forget
1. Do you have an iPad or Tablet? Try viewing TI Life on the Flipboard App.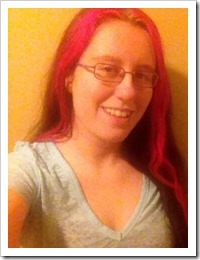 2. Remember our Facebook page throughout the month, as we post information and photographs & follow us on

3. We also appreciate having you hit our
button and DONATE – (Suggest you use the Canadian funds button… will save you lots.)
4. And finally; If you are on the River in October, take some photographs for TI Life. Send them to info@thousandislandslife.com.
By Susan W. Smith, Editor info@thousandislandslife.com
[Special thanks to our proof reader this month: Jane Taylor (Rick Taylor is off exploring the world but will be back next month! and Bill Stallan (who is the real editor for every article). I also thank Mike Cox who is the magician behind the website.]