Written by
Robert L. Matthews
posted on April 12, 2010 22:31
For the past three months, Robert L. Matthews has given our readers a unique peek at those long forgotten illustrators who captured the beauty of our region in books, popular magazines and travel brochures.  In January we met Frank H. Taylor in The Man from Shady Ledge; February brought us Howard Pyle, Illustrator Extraordinaire, and last month we met Four More Thousand Islands Illustrators.  One again, we thank Robert for presenting his research and sharing his wonderful photographs with our TI Life readers.
[All illustrations in this article are from the Robert and Prudence Matthews Collection.]
"Summering Among the Thousand Islands" was written by E. H. Roper for the September 1881 edition of Harper's New Monthly Magazine. While the article itself is of interest, it's the artists and illustrations which will be focused on here. Due to the number of illustrations, this will be divided into two parts with part two appearing next month.
Charles S. Graham was an itinerant, self taught sketch artist born 1852 in Illinois. All the illustrators covered so far lived during the period referred to as the "Golden Age of American Illustrators" and Graham was no exception. He was proficient with pen and ink, oils and watercolors. His art appears in a number of museums including the Colorado Springs Fine Arts Center, the Denver Art Museum and the Amon Carter Museum located in Fort Worth, Texas. Most of the other museums which carry his art are also located west of the Mississippi River which leads me to believe that Graham spent a great deal of time drawing in the western United States.
The four drawings shown below were Graham's contributions to Roper's article.
The first illustration titled "Lotos Land" is signed with Graham's initials "C G" while the last three drawings are signed "C Graham."
When viewing these pictures, please keep in mind that Graham was a self taught artist – amazing!!
Thus far, all illustrations covered in this and previous articles have been signed by the artist. Unfortunately this is not always the case as probably half or more of all illustrations pertaining to the Thousand Islands are unsigned or signed in such a way [with just initials] that identifying the artist is difficult if not impossible. It would be a shame not to include such art work just because it is unsigned. The following two drawings were included in the article "Summering Among the Thousand Islands" but the artists are unknown.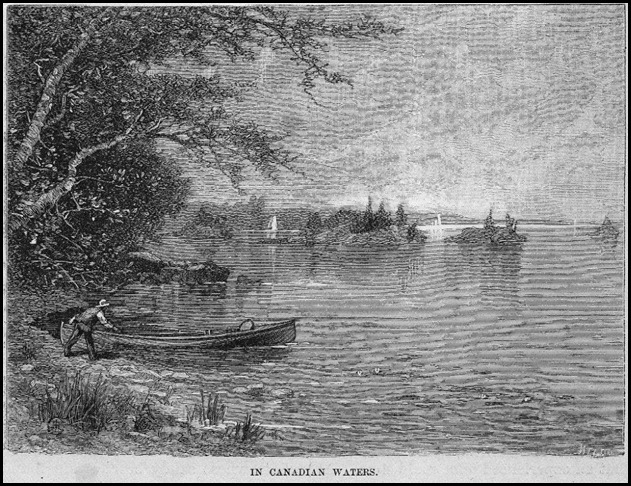 Illustration by an unknown artist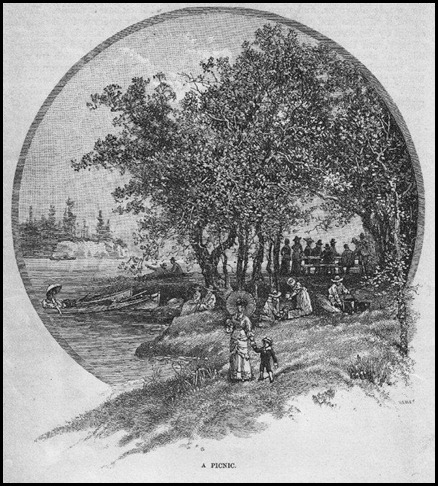 Another illustration by an unknown artist
In the lower right hand corner is faintly printed the name "Harley." Harley may be the artist or possibly the engraver but without a first name or initials, identity cannot be established.