Written by
Paul Malo
posted on September 21, 2007 16:59
The major photographer of the Thousand Islands, A. C. McIntyre began taking daguerreotypes in the mid-nineteenth century. He recorded the development of the resort in the Gilded Age, until his death in 1897. McIntyre's children followed him as photographers. His daughter continued the business, which had branches at Alexandria Bay, Ogdensburg, and Thousand Island Park, New York, and at Brockville, Ontario. The McIntrye photographic legacy is a cultural treasure of the Thousand Islands.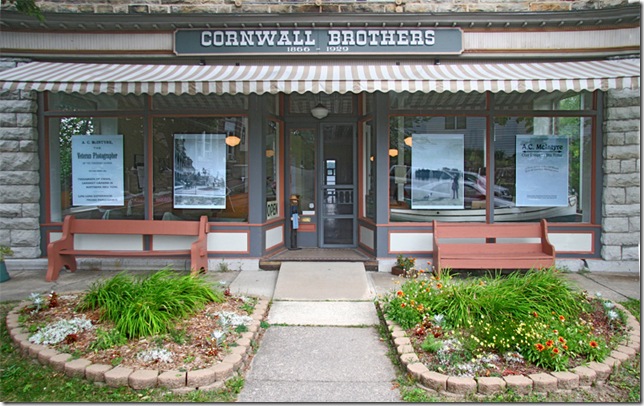 Photo:  ©  Paul Malo
A.C. M c I n t y r e: Our River in His Time, Cornwall Brothers Museum/Store, Alexandria Bay, New York, Summer 2007
The Alexandria Township Historical Society has mounted a fitting tribute and appreciative sampling of the McIntyre archive at its Alexandria Bay museum. Curated by Tom Folino, the collection and enlargement, mostly of small stereoptican prints and their handsome installation is credit to the sponsoring organization and the many institutions, individual donors and volunteers who accomplished this remarkable presentation, the first of such quality and scope in the history of Alexandria Bay.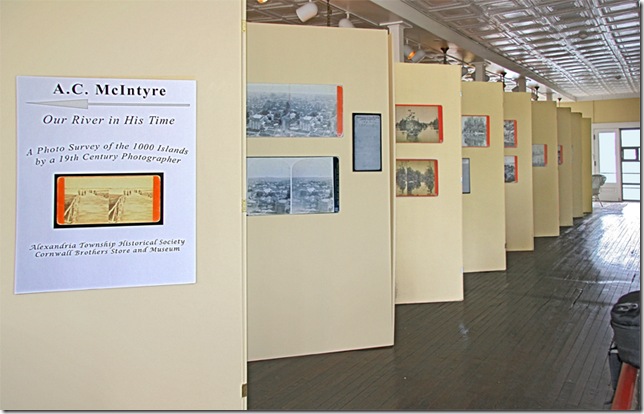 Photo:  ©  Paul Malo
The McIntyre exhibition will continue during summer of 2008.
Written by Paul Malo, Summer 2007