During the early 1900s, the Thousand Islands were a beehive of activity. Yacht Clubs and Hunt Clubs sprung up from Cape ...
by: John Kunz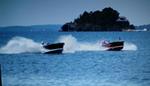 The Thousand Islands Cup was established once again this summer to celebrate the rich racing heritage of the Chippewa Ya...
by: John Kunz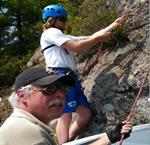 My father was an avid Mountaineer. When we were children, he took us climbing in the Sierra Nevada's and the Bavarian Al...
by: John Kunz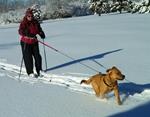 Skijoring is a Nordic term that means "Ski Driving." I like to refer to it as green snowmobiling. Over the p...
by: John Kunz