Articles from December 2008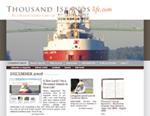 What's happening? The December issue of our magazine comes to you with a new look!
by: Susan W. Smith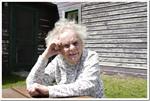 GRENADIER ISLAND: June Hodge was born in a houseboat on the St. Lawrence River.
by: Kim Lunman
Our story begins
by: Kristen Pinkney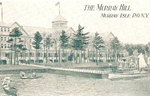 Rexford M. Ennis is the author of several dissertations on Thousand Islands history; often presented to an appreciative ...
by: Rex Ennis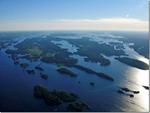 This is the fifth online edition of "Pollack's Gazetteer of the Thousand Islands of the United States and Canada in the ...
by: Ross D. Pollack
It is almost Christmas and I am about to buy several boxes of candy to give as presents. Of course I know all about See'...
by: Susan W. Smith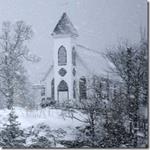 Kristen Pinkney We are pleased to present Part I of a series to publish a diary, researched and transcribed by Kristen ...
by: Susan W. Smith