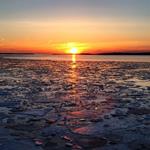 Ice breakers have gone through, the rain and wind have done their part - so yes - we will be back on the River very soon. This article provides news of Gan's Contractor's Dock; Cape Vincent's Snow Sculptures and we share a video and photographs... Enjoy!
by: Susan W. Smith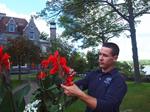 Justin Heath has a dream that someday the sign on Heart Island will read: Boldt Castle & Formal Gardens. For some, the g...
by: Lynn E. McElfresh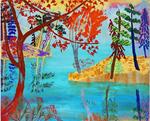 How do you capture an inspired view of the River? In memories? Perhaps digitally, or yesterday on film?  Alice Burton's ...
by: Susan W. Smith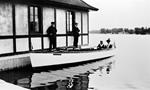 Editor's note:  Our thanks to Tom French for sharing his fictional story with TI Life from his e-book. Wind Water Waves,...
by: Tom French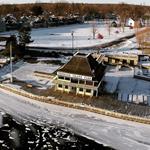 "There are all kinds of silences and each of them means a different thing. There is the silence that comes with mo...
by: Jeffry Weldon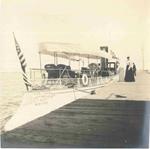 The Luckenback Family were prominent River people, yet they did not have a cottage, as far as this author has been able ...
by: Rex Ennis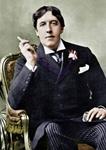 Frances Richards was born in Brockville, in 1852, into the prominent Richards clan. Her uncle William Buell Richards was...
by: Russ Disotell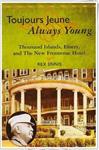 Editor's Note. Rexford Ennis published "Toujours Jeune, Always Young," in 2012 and the...
by: Rex Ennis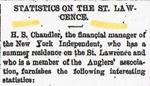 Steven D. Glazer found the attached article from the front page of the October 24, 1890, issue of The St. Lawrence Heral...
by: Steven D. Glazer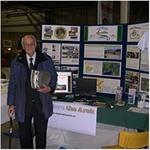 The FAB Community profile series features people who are prominent and involved members of the Frontenac Arch Biosphere ...
by: Hillary Hone

As we go to press today, April 14th, we learned that Clayton will serve as a Port of Call for cruise ships this summer.&...
by: 1000 Islands