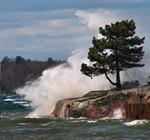 Thousand Islands Life Magazine presents 12 articles this month…  something for everyone!  Not only are the art...
by: Susan W. Smith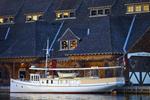 George C. Boldt, who famously built a castle for his beloved bride on Heart Island in what would become the most tragic ...
by: Kim Lunman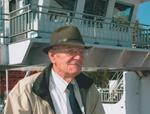 "You know," he began, "I've worked on all three 'Wolfe Islanders'.
by: Brian Johnson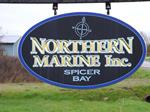 Imagine if there was no gas station near your home, no mechanic to fix your car, or, when at home, no place to park your...
by: Susan W. Smith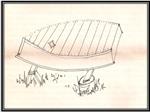 I then knew, well before anyone else my age, that life's basic needs were food, clothing, shelter and a boat...
by: Hunter Grimes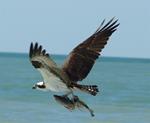 I see ospreys almost everyday of the year. When I go to the grocery story, in the parking lot and ditto at the gas station...

by: Lynn E. McElfresh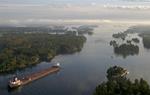 The man is getting worse, the weather is getting worse, the clock is running, the fireboat is unable to do much assistance...
by: Richard L. Withington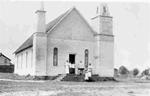 The first Christian denomination on Grindstone was known as Christian Order founded by elder Jason McKee of Stone Mills ...
by: Rex Ennis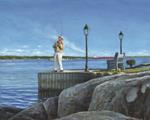 Artist and writer Michael Ringer, gave me the opportunity to peek inside his new book… Ringer's Mountains & Valleys Northern New York...
by: Susan W. Smith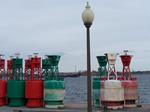 When I see a 'saltie', I wonder what critters might be stowed away in its ballast tanks...
by: Jennifer J. Caddick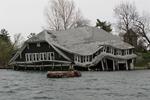 In April, the website ABay.com published photographs of the crumbling boathouse on Ina Island.  The author, aka Joh...
by: Susan W. Smith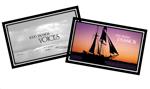 In the spring of 2000 my husband, Doug Girvin, and I moved to the Islands.  By summer we'd become 1000 Islands boat...
by: Linda Gayle Ross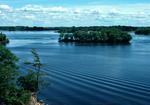 I met many interesting people around the park but one particular gentleman stands out in my mind. Joe Pullaw was an old river rat, probably sixty years my senior...
by: Tom King