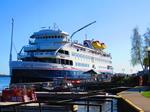 What a difference a month makes – Mid May - Not swimming yet, but windows open... Top Five Happenings: TI Park Rebuild; 1000 Islands Tower 50th; Water Levels; Remember the Canadian Postman? Bad News for TI Life. And meet our new contributors Joan Delaney, Brian Fay & Chris Murray, Robert Daly and Barry Keefe.
by: Susan W. Smith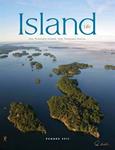 It's that time of year again: Island Time. This year's issue of Island Life Magazine,available this month,
by: Kim Lunman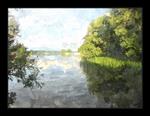 The garage door closed, the drag of melancholy left behind.
To The River in brilliant sunlight,
grey macadam before and after me,

by: Robert W. Daly
When I was a little girl, (a long time ago) we rarely saw squirrels, rabbits, raccoons, etc. I think there had been an e...
by: Nancy Bond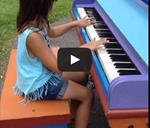 "There is a piano in the park.", said one grandchild. "Honestly, a real piano," said the second and from the third came,...
by: Susan W. Smith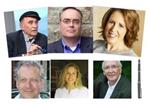 It was a simple idea. A group of guys who read decided to get together to discuss books.  We came from a diverse backgro...
by: Barry Keefe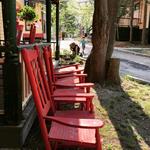 Editor's Note:  Normally we stay close to the St. Lawrence River… "on it, under it, or above it."  However, many Islande...
by: Joan Delaney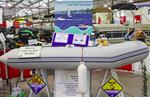 The 10-foot inflatable boat that is the New York Sea Grant Discover Clean & Safe Boating educational vessel for 2015...
by: Kara Lynn Dunn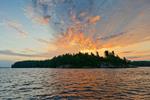 Editor's Note:  A version of this article was first published in "Country" magazine.  St. Lawrence River: Through the Th...
by: Chris Murray and Brian G. Fay