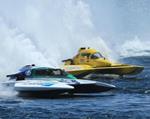 The Summer 2016 begins officially next week and all of the museums, attractions and marinas are ready to welcome everyone back to the River. What better way to start the summer than with TI Life.
If you lived anywhere near Gananoque on Saturday, June 4th, you would have heard the engines… loud and clear. But suffice to say the excitement was as high as the committee, chaired by Chris McCarney, hoped – and the event was a resounding success!
Chris M. Piering often shares his beautiful photographs on
by: Susan W. Smith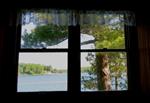 Our second day on the island, I woke up with a sore throat, body aches and chills. I hoped it was just a cold that would...
by: Lynn E. McElfresh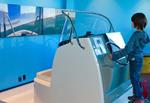 Brockville's newest tourism attraction - The Aquatarium at Tall Ships Landing has officially opened its doors on the sho...
by: Kim Lunman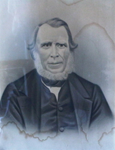 They were troubled times; between December, 1837 and December, 1838, at least 14 armed incursions. . .
by: John C. Carter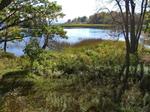 Canadian and American family history is intertwined with Thousand Islands history, for Bob and Paula Street. They are th...
by: Sandra Tassel
The Cornwall Brothers Store has seen it all. From its vantage point on the banks of the St. Lawrence River, the old ston...
by: Martha Grimes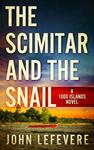 I start this book review for "The Scimitar and the Snail" with the following Q&As: Q. Did you like the book?A. Absolu...
by: Susan W. Smith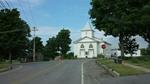 Step up the stairs and prepare to be dazzled! Built in 1839 by the settler families of the area, the edifice...
by: Elaine J. Scott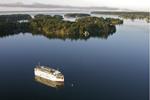 The first few years on the "Canadian Empress" provided me, as an Officer, memories of events that will last a lifetime. ...
by: Robert Preston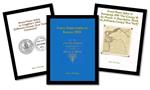 Most "Thousand Islands Life" readers will know me for my work on Rock Island Lighthouse, but genealogy and l...
by: Mark A. Wentling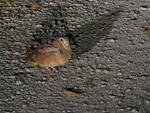 It seems that no matter how many years we've been here at the river enjoying its natural beauty and wildlife, we see...
by: Patty Mondore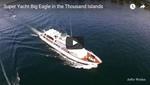 Editor's note: Jeffry J. Weldon and his wife Carolyn, live on Wellesley Island, from May through Octob...
by: Jeffry Weldon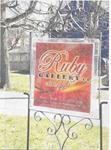 It isn't a very big sign on the lawn of 15 Princess Street, Gananoque, but the reason for the sign is an excellent one. ...
by: Carole Moult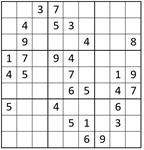 The Sudoku puzzles in this June issue of Thousand Island Life may be the most challenging yet! First, we will revisit...
by: Dan LeKander