Articles from August 2012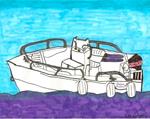 From the Editor: Do you remember the weather in summer 2011? Well, 2012 has to date, been hotter, sunnier and dryer. So, we are cheering for some(more) rain, particularly for our farming communities. We will soon find out how serious the drought has been for the area, but it has made family reunions, weddings and fundraising events a great success...
by: Susan W. Smith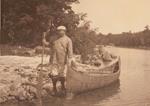 Temagami Island   I am in Chippewa Bay 10 miles below Alexandria Bay. Seven miles wide here and blows like hell ev...
by: Kim Lunman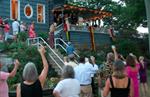 Sam Grenell first laid out lots for summer cottages on Grenell Island in 1879. By the turn of the century there were ove...
by: Lynn E. McElfresh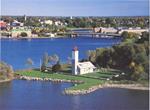 The American lighthouses of the Thousand Islands have fared better than their Canadian counterparts over the years. Of t...
by: Mary Alice Snetsinger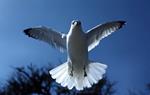 Have you ever wondered what the Thousand Islands would be like if all the birds disappeared? I have, and I certainly hop...
by: Tom King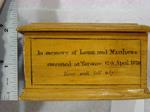 2012 marks the 175th anniversary of the 1837/38 Upper Canadian Rebellions. This is a chapter in that story which has a F...
by: John C. Carter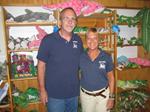 Dave and Mary Roberts signed a lease to open their privately owned public aquarium...
by: Kristen Taylor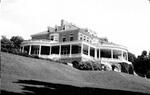 It has been a roller-coaster since I first saw Kim Lunmen's June 2011 article  Fulford Yacht's Historical Homecomin...
by: Charles MacLean Cochand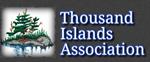 Attended by almost 300 people, this year's Thousand Islands Association annual meeting and traditional shore breakfast w...
by: Thornley Stoker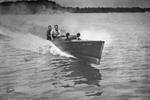 I've always held a fascination with history, especially along the river. Whether it was the wreck of the Riverside near the rift...
by: Tom French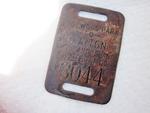 Bob kicked the clod of earth that had covered the artifacts and out fell a brass tag that was about two and a half inches...
by: Ken Deedy