March, and the spring-like weather, has arrived. In fact, if lucky, we will visit our islands for Easter. However, spring winds and melting ice reminds us that the River can be dangerous. For those venturing out on the River… take care. For those waiting for Memorial or Victoria Day weekends, have patience. No matter which, these 13 articles are for you.
This Issue:
Winter Accidents: Brian Johnson presents The Brophy's Point Tragedy, March 18, 1946, and Thomas Murphy relates his harrowing experience, as a 12-year-old in Thank God Charlie Was There…A Winter's Tale.
History: Prescott's Fraser Laschinger provides an excellent review, in Steamboats: A Part of Prescott's Heritage. Clara MacCarald and Kathi McCarthy discover Cape Vincent's Dr. Martin Braun's Air Ship.
People: We are proud of Islanders, who do impressive things – this month I present Elaine Vedette Tack's "Hanka's Tattoo", and Steve Sturtz joins me in introducing Dustin Truesdell, in Dustin's Hobby.
Events: Brave souls take the plunge in February, with videographers, Justin Leggett and Steve Weed in Polar Bear Dippers.
Places: Lynn McElfresh and Grenell Island go together, this time, Lynn tells us about the Bridges of Grenell; while Kim Lunman describes Waking Up the River.
Memorial Tributes: No better person to pay tribute to Sam Hopkins than Michael Folsom in Jazzman Remembered and author Kathleen Quigley presents Edith Amsterdam of Casa Blanca (1925-2016).
Sudoku Puzzle: Dan LeKander continues a new series for those of us who love a Sudoku Puzzle Challenge–March 2016.
New Contributors
Thomas J. Murphy - Thank God Charlie Was There…A Winter's Tale

Thomas J Murphy was born and raised in Syracuse, NY and currently lives in Kingston, ON. He is the CEO of a renewable energy technology development company, but many of his friends know him on the River as a musician, bird lover, poet and writer. He is also quick to say he is the father of "three amazing sons; Tom, Jack and Connor."

Fraser Laschinger - Steamboats: A Part of Prescott's Heritage

Fraser Laschinger was born and raised in Montreal. He holds degrees from McGill and Osgoode Hall Law School. He was a federal government career civil servant and also served as a diplomat, both at home and abroad. After his retirement, he settled in Prescott, where his family goes back to the early days. In 2014, he was elected as a town councillor and serves as the council's Chairman of Tourism and Heritage.

Clara MacCarald & Kathi McCarthy - Dr. Martin Braun's Air Ship

Clara MacCarald, daughter of Dennis and Kathi McCarthy, spent her childhood summers in Cape Vincent. Currently, she is a freelance writer living in Central New York with her family. She has a B.S. in Environmental and Forest Biology from the SUNY ESF in Syracuse and a M.S. in Biological Sciences from St. Cloud State University in Minnesota.

Kathi McCarthy and her husband, Dennis are active members of the Thousand islands diving community and are the owners of Blue Ledge System Inc. a local publishing house. See Kathi and Dennis McCarthy's Discoveries …, March 2011 issue of TI Life
Our River's Loss
These tributes will not do justice for three individuals who leave their mark in our River community:
Robert (Bob) Clark, February 26, 2016, Kingston ON
Ian MacAlpine, a reporter for the "Kingston Whig Standard," titled his tribute to Robert (Bob) Clark, "Clark 'cared about Kingston,' which hit the mark perfectly. Many knew Bob through TI Life articles about his cruise ship, "Canadian Empress," of the St. Lawrence Cruise Lines.
It was only last month that Robert Preston told the story of building this popular ship, in The Canadian Empress–Why Not? When Preston learned of Bob's passing he wrote, "The river is like other great places of the world. For some strange reason, a few events, or people, make a mark that ends up in historical facts or major actions. It will be a long time, or maybe never, that another Bob Clark sees a 'what if' idea that effects so many people. On behalf of all of us who have been a part of your 'what if,' thank you, Bob. You will be missed by so many, for many different reasons. Mate Robbie Preston"
Kim Lunman, owner and publisher of the print magazine, "Island Life" shared her profile of Bob Clark and the "Canadian Empress" in the King of the Empress in February 2009.
Linda Lee Barns Yenawine – March 4, 2016, Seven Pines, Wellesley Island
There are many Thousand Islanders who not only live and enjoy the River but roll up their sleeves and help make a difference in their community. Marty and Linda Yenawine are such a couple living on Wellesley Island. Linda not only stood behind her husband and his many volunteer activities, but her personal list of accomplishments are impressive. Examples taken from the newspaper include: "She started her volunteer life at the young age of 12 as a candy striper at Crouse Hospital and went on to become the youngest board member of Crouse Irving Memorial Auxiliary. Her many years of giving back to the community included: Girl Scouts, Red Cross, United Way, Children's Hospital, Caracas, Venezuela, Habitat for Humanity, North Country Arts Center, Watertown, NY, Children's Science Center, Syracuse, Junior League of Syracuse, Samaritan Hospital, Watertown, NY, PEACE, Isla Mujeres, Mexico, Isla Animals, Syracuse Women's Fund and Dewitt Community Church… this list goes on and includes her last efforts of working for Habitat for Humanity in New Orleans building new homes."
Last July, Linda organized a successful fundraiser for the Thousand Islands Arts Center; it was just one of a long list of organizations that benefitted from her enthusiasm and support.
Frank Kinsella – March 9, 2016, Gananoque Lake, ON
Much has been written in the past week, when we learned that Frank Kinsella died of a brain tumor, on March 9. Wayne Lowrie, Postmedia Network reporter, provided an in-depth review of Frank Kinsella's remarkable commitment to the Township of the Leeds and the Thousand Islands where he served as a two-time mayor, and the Gananoque Inn & Spa expressed our sentiments best, when they wrote, "He 'Dared Us To Dream', and we will continue this challenge in his honour. Our community has lost a valuable supporter and dedicated enthusiast and we thank him for all he achieved. Our sincere condolences to the family of our friend, and former TLTI Mayor, Frank Kinsella."
Hoax
You can fool some of the people all the time… Yes, always wanting to be helpful, several readers sent a story from the WORLD DAILY NEWS, dated February 18th, 2016, with the headline: USA: MYSTERIOUS NAZI SUBMARINE FROM WWII DISCOVERED IN GREAT LAKES. (http://worldnewsdailyreport.com/usa-mysterious-nazi-submarine-from-wwii-discovered-in-great-lakes/)
Luckily this editor was busy, and stopping to research this amazing discovery seemed like a lot of effort. Why not wait to see what happens next, and then by the time our March issue is ready for publication, I will have much more information to share.
As many of you know, Ian Coristine is always on hand to help with TI Life. This time, he did the work. A simple Google search popped-up in Snopes… http://www.snopes.com/nazi-sub-found-in-great-lakes/.
Snopes.com – registered 6.2K views – confirming that the photograph was the image of a "rusting, decommissioned Russian submarine from the Cold War era to illustrate the claim, not a picture of a genuine World War II-era German U-boat."
Be sure to link to all three articles to enjoy the full scope of the phrase, "you can fool some of the people some of the time, etc." But, please do not stop sending articles, comments and suggestions. I love them and so does Ian!
Winter in the Islands
Each month we ask for photographs that represent our River communities. A selection appears in our slide show below. Our thanks to everyone for sharing.
We also hope you have found Thousand Islands River Views Facebook page, hosted by Dennis and Kathi McCarthy from Beadles Point, Cape Vincent.
Dennis writes:
" I have created this group for those who enjoy watching and seeing the Thousand Islands of the St. Lawrence River.
Please feel free to add your original pictures of the Thousand Islands, ships, castles, wild life, River views, Lighthouses, events and any of the beauty of the Thousand Islands of the St. Lawrence River." I have created this group for those who enjoy watching and seeing the Thousand Islands of the St. Lawrence River.
Please feel free to add your original pictures of the Thousand Islands, ships, castles, wild life, River views, Lighthouses, events and any of the beauty of the Thousand Islands of the St. Lawrence River.
It is always a good practice to add your name, copyright or watermark on your photos. To keep the site interesting, please post photos with a date the picture was taken, location and a brief comment."
Please Don't Forget
1. Do you have an iPad or Tablet? Try viewing TI Life on the Flipboard App.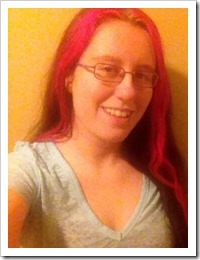 2. Remember our Facebook page throughout the month, as we post information and photographs & follow us on

3. We also appreciate having you hit our
button and DONATE – (Suggest you use the Canadian funds button… will save you lots.)
4. And finally; If you are on the River this winter, take some photographs for TI Life. Send them to info@thousandislandslife.com.
By Susan W. Smith, Editor info@thousandislandslife.com
[Special thanks to our proof readers this month: Georgia Barker, Rick Taylor and Jane Taylor (Not related,but they are both terrific as they correct my errors) and Bill Stallan who is the real editor for every article. I also thank Mike Cox who is the magician behind the website.]