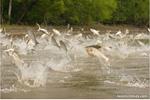 Two species of Asian carp, bighead and steel carp, are daunting invasive fish, weighing 80 to 100 pounds. They jump when frightened, which can injure...
by: John Peach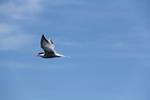 2014: A Successful/Record Year for Common Terns in the 1000 Islands. After 25 years of working to restore the dwindling...
by: John Peach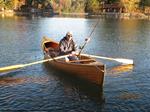 Muskie Catch and Release from an Antique St Lawrence Skiff I had just dropped back my antique Skinner Muskie spoon an...
by: John Peach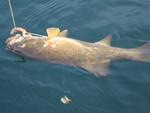 Save The River's Bass Catch and Release Program Save The River, the Upper St. Lawrence River's envir...
by: John Peach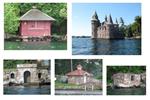 The most widely recognized pump house in the 1000 Islands stands at the downriver end of Heart Island. George Boldt's ma...
by: John Peach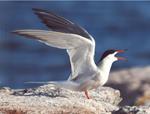 The peep- peep –peep call of the Common Tern is a ubiquitous part of the sound of the 1000 Islands. Once a very plent...
by: John Peach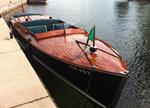 In the 1960's, when I was growing up on Manhattan Island on the St Lawrence River, fiberglass boats were beginning to ma...
by: John Peach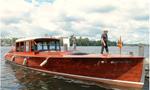 The historic and picturesque lakeside city of Kingston, Ontario will become the focus of the Antique and Classic Boat un...
by: John Peach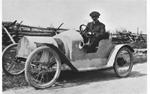 Orders were received for the Dunn Motor Works vehicle from as far away as India and China.
by: John Peach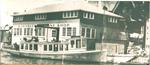 During the early to mid-1900's, Alexandria Bay's boat building and repair business included several machine shops. My fa...
by: John Peach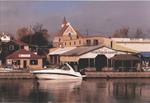 Very few of the boaters who stop by Van's Motor Marine in Alexandria Bay have any idea that they are docking at one of t...
by: John Peach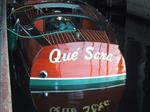 The Restoration of a Que' Sara, a 1932 18' Gar Wood           ...
by: John Peach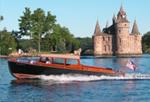 My earliest recollection of "River Runner", our spectacular 1926 Hutchinson Brothers sedan, was of a gray painted work
by: John Peach