Articles from October 2013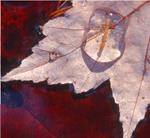 For many, Canadian Thanksgiving and the US Columbus Day weekend signal an end to summer. For those still on the River, please beware of low water, frequent storms, and the promise of frost. This TI Life in October article brings you beautiful Fall photographs, a RiverQuest update, exciting videos and introduces our new contributors.
by: Susan W. Smith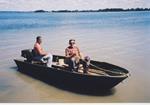 Paul V. Johnson October 15, 1940 – October 8, 2011 Ambitious, meticulous, redheaded Irishman... could be hotheaded, to...
by: Brian Johnson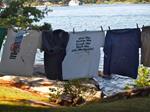 A River Shirt is that special work shirt that is tattered, torn or splattered with paint, but it goes way beyond that.
by: Lynn E. McElfresh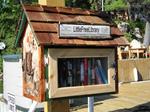 Two years ago, Janice and I were watching the evening news when we saw a report on something called "The Little Free Lib...
by: Michael and Janice Laprade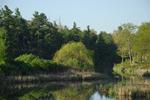 These days, there does not seem to be much to distinguish young river rat types. Times have changed and young people hav...
by: Hunter Grimes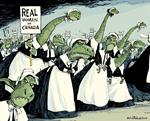 David Parkins is a top notch illustrator, whose work is seen in high profile international magazines, award winning 'pic...
by: Liz Huff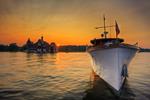 Sometimes we see a beautiful photograph and think, "I wish that I could take photographs like that". Well, that's what I...
by: Susan W. Smith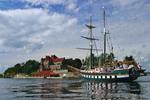 Plans are currently underway to bring a new distinction to the 1000 Islands region that is long overdue, providing more ...
by: Mary Hamilton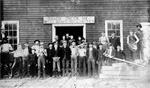 This summer Meki Tate, a descendant of Cato Leonard visited the Thousand Island Museum in Clayton, NY.   Her v...
by: Rex Ennis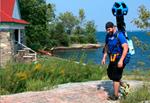 Email, Facebook, Instagram, and all the other wondrous tools available on the Internet have made it easier than ever to ...
by: Bruce MacMillan