Articles from December 2009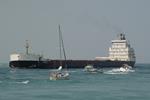 Seasons of change can be felt in many ways. Summer heat and rain changes to cool fall days with blowing leaves and the b...
by: Michael Folsom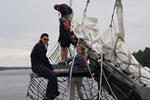 As snow falls over the River against a backdrop of a chalk white sky, I can't help but think of summer in the Thousand I...
by: Kim Lunman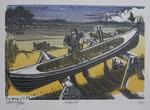 Greg Lago welcomes winter. Everyday, snowy or not, Lago makes his way to his studio on James Street "The good thing abou...
by: Lynn E. McElfresh
Captain Leath Davis can trace his Wolfe Island roots to the pioneer Hitchcock family who obtained a charter to start a ferry service to Kingston from Wolfe Island.
by: Brian Johnson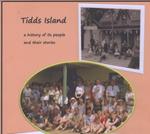 "Tidd's Island: a History of its People and Their Stories" was published in July of 2009
by: Susan W. Smith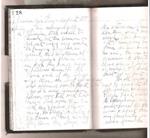 Last night we had a delightful serenade. I wonder who it was. He passed the Island five times singing...
by: Kristen Pinkney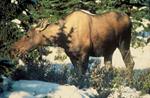 Like so many inhabitants of the northern regions, the moose is one that when spotted, is a sight to behold.
by: James Rappaport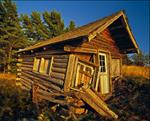 Last year we discovered the photography of Andrew B King, (January 2009) who lives on Black Duck Island (Admiralty Islan...
by: Andrew B. King