Articles from December 2011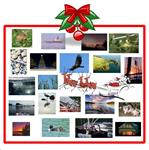 As a gift in December we present History, Poetry, Diving Escapades and 22 Photographs by Thousand Islands photographers. We also pay tribute to Don Ross, new "Keeper of the Islands" and to the late John King and Captain Richard (F.E.) Fawcett. Enjoy this issue and please forward it to a friend.
by: Susan W. Smith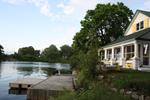 Carolyn Pratt spent summers as a young girl with her family on Mudlunta Island just a pebble's toss away from Kitsymenie...
by: Kim Lunman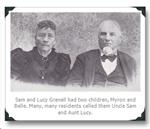 I probably have a dozen things with the word Grenell on them: t-shirts, hats, sweatshirts, rain jackets, canvas bags and...
by: Lynn E. McElfresh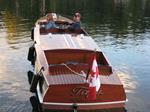 The magnificent launch was completed on schedule as promised. Wela Ka Hao met Col. Wilber's expectations so completely that it became his principle boat for the next twenty-five summer seasons.
by: Anthony Mollica Jr.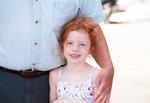 "I'm flattered when someone likes my photographs but it's hard to take a bad picture in the Thousand Islands. Take your ...
by: Susan W. Smith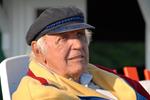 For nearly 82 years, Hal 'Moose' McCarney, the 'godfather' whose persona often resembled a human dynamo, had his feet planted firmly on his playing turf...
by: Brian Johnson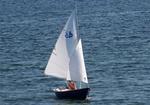 "I rowed out to sink a heap of trash gathered too long in a soggy box under our chipped
enameled sink..." thus begins Sinking Trash by David Lyttle

by: David Lyttle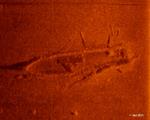 I'm not sure why shipwrecks fascinate me. Maybe it's because I watched a boat sink while standing on my parent's beach i...
by: Dennis McCarthy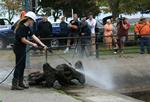 From the moment the anchor emerged dripping from the waters of the St. Lawrence River, the twelfth grade students of Tho...
by: Hayley Jones and Laura Kelly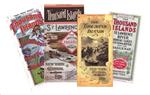 I had no idea as to its value and asked the dealer the price. She held up two fingers but did she mean two dollars, twenty dollars or two hundred dollars?
by: Robert L. Matthews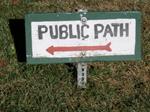 Before my first visit to Grenell in 1975, my then fiancé - now husband, Gary, showed me the lot map of Grenell drawn in ...
by: Lynn E. McElfresh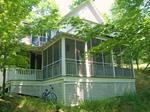 Some good things start with death. When my father's Uncle Luther died in October 1952, Big Bob was glum. "You'd've like...
by: Dave Whitford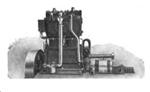 The summer of 1904 proved to be the debut in quantity of the gasoline launch in the Thousand Islands. The Syracuse Post ...
by: Rex Ennis