Articles from February 2009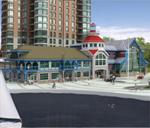 A proposed anchor tourism attraction for the Thousand Islands is a huge step closer to opening its doors on Brockville's...
by: Kim Lunman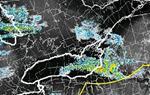 In January, Phil Chadwick read Dr. Richard Withington's "A Winter Islander" story and offered to write about the weather...
by: Phil Chadwick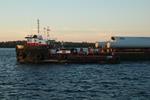 Some sleep in queen-sized beds on luxury yachts, some sleep under the Thousand Islands sky in a sleeping bag, but...
by: Michael Folsom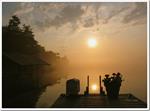 For the formative years of my career I shot news and documentary programming on 16mm film and later tape. It was the bes...
by: Doug McLellan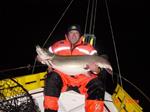 A "Monster" muskie was caught in the Thousand Islands on November 28th by Ottawa resident Dale MacNair who was with his ...
by: David Ray & Susan W. Smith
PRESCOTT: The Canadian Empress is about to set sail from the Fort Town to its next port of call - Brockville - with passengers from all over North America
by: Kim Lunman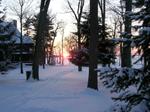 In listening to the Inauguration, I was struck by our new President's call for individual responsibility. As I thought a...
by: Richard L. Withington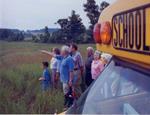 Have you seen the terns circling over their nests on the Eagle Wing Shoals? When was the last time you walked the Macshe...
by: David Ray & Susan W. Smith
"Ella & I did nothing much today. Edgewood has closed & everything is on the decline. I received a letter from L...
by: Kristen Pinkney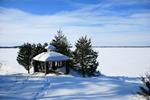 The January issue was sent in the late evening and by morning my mailbox received comments, questions and offers to contribute. That was great!
by: Susan W. Smith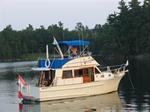 February, the dead of winter, and here we are thinking spring. We asked Roland Pootmans and his wife, Danielle, if they ...
by: Roland Pootmans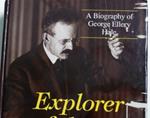 Kim Lunman wrote about John Keats in our January issue (Of Time and an Author) and we all appreciate the Trilogy written...
by: Susan W. Smith