Articles from February 2014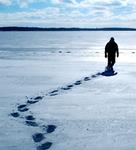 Open this article to go for a walk on black ice with Kenny Brabant or see "1000 Reasons to do Business in Gananoque". Get ready to take your snowmobile on a popular winter trail and think what it is like to be a farmer on Wellesley Island. Plus a dozen photographs…
by: Susan W. Smith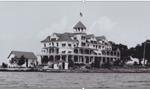 For those of us who live at the foot of Grenell, Pullman Island is helpful for nighttime navigation. We depend on that r...
by: Lynn E. McElfresh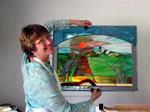 Most people who live or visit the Thousand Islands have seen River Artist: Janet Sullins' photographs.   They ...
by: Kathi McCarthy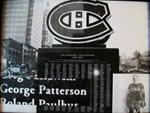 With half of the second period gone, Brydge staged a nice little rush, passed the puck to Patterson who tied the count w...
by: Brian Johnson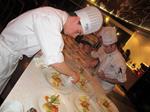 The Thousand Islands region will, in 2016, have an  Olympian! David Ross, who will graduate from Niagara College t...
by: Susan W. Smith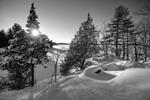 We are used to seeing beautiful color photographs of the Thousand Islands. The brilliant blue skies and green islands of...
by: Chris Murray
In June 2010, TI Life profiled Dr. John Carter in John Carter's Prisoners in Van Diemen's Land, The story had a remarkab...
by: John C. Carter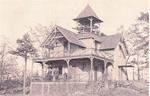 Island Settlement The War of 1812 was a 32-month conflict between the United States and Great Britain. At the conclusio...
by: Anthony Mollica Jr.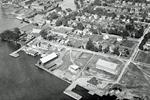 From Coal Yard to Condos – The History of the Gordon Marine Property on the Gananoque Waterfront Part One: The Sampson ...
by: Tom King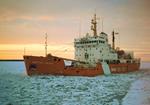 Just as both side of the river prepared to enjoy the Christmas holiday, those aboard the ocean-going vessel Orsula were ...
by: Michael Folsom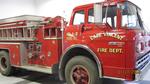 So, who loves you? Hint: they are often seen around Cape Vincent driving a Valentine heart red vehicle.

by: Linda Rowe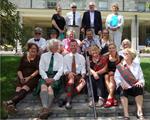 In the midst of winter, it is certainly fun to think of the glorious 'tea party' hosted for the grand children and great...
by: Charles MacLean Cochand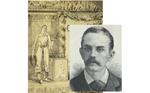 Editor's Note:  For those of us fascinated by genealogy, this story is perfect.  Rex Ennis weaves his magic by...
by: Rex Ennis