1) Reporting requirements for private boaters. 2) Bobbie Trimble will be missed. 3) Thomas K. Hunt's new book of poetry. 4) Facebook's new Thousand Islands River Views. 5) Never too late for comments! and 6) topped off with a slide show by Chirs Piering. Yes, Summer 2015 is here! Do share TI Life with family and friends.
by: Susan W. Smith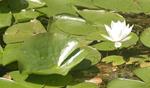 The summer I was 14, I named my journal, "Summer is an Island." No one would find that title odd now, as I spend my summ...
by: Lynn E. McElfresh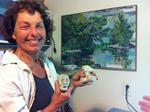 "Darn!" I exclaimed; "I forgot to buy rhubarb." My friend and I had planned to make rhubarb marmalade the next morning. ...
by: Susan W. Smith & Jessy Kahn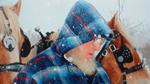 I heard the pounding before I saw him, as I stepped out of my 2002 silver Jetta.  It was a chilly Tuesday morning, April...
by: Peggy Timmerman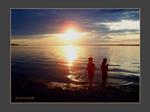 Seeing an Art Pundt photograph on Facebook, always brings a smile.  This month I had the opportunity to place a call and...
by: Susan W. Smith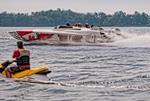 We all remember that great summer day when we passed our first real test on the river: "If you can swim from our dock to...
by: Terry Bambrick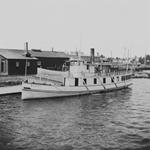 A photograph of the "Valeria." Where did she ply the waterways? When? What is her hi...
by: Mathew D. Hargreaves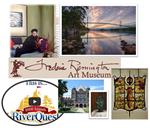 We encourage our readers to visit the many museums and art exhibits in the region. A simple way to plan your summe...
by: Susan W. Smith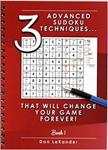 Everyone knows someone who is hooked on Sudoku puzzles. For those who love them, Sudoku is quite meditative and ju...
by: Jessy Kahn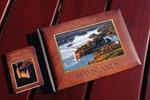 Luckily for 1000 Islanders, this winter Ian Coristine found he had almost 20,000 new photographs, since he published his...
by: Susan W. Smith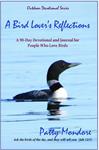 North Wind Publishing (Belfast, Maine) releases Patty Mondore's newest book, "A Bird Lover's Reflections: A 90-Day Devot...
by: Susan W. Smith