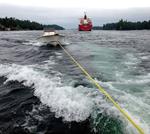 Check out our July Happenings… Independence fireworks, beautiful photographs and our US Donate Button is now working! Also take advice from a pro - "Click on articles that may not seem as interesting - you will be surprised."
by: Susan W. Smith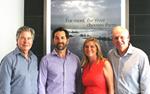 One of North America's premier developers renowned for his luxury custom design is revitalizing Gananoque's waterfront w...
by: Kim Lunman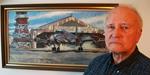 Do you remember the Great Canadian Flag Debate of 1964? When our country's Prime Minister, Nobel Peace Prizewinner Leste...
by: Brian Johnson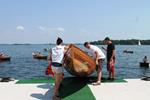 The launch of a St. Lawrence skiff has fittingly marked the launch of the first phase of the new Thousand Islands Boat M...
by: Kim Lunman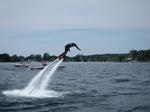 Sitting with All In Adventures co-owner Kevin Thorn near the water's edge at Bonnie Castle's Pointe Bar & Grill in A...
by: Hayley Coristine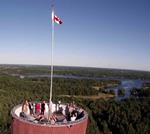 1000 Islands Tower – (recent) past, present and future 2013 was a great first season. There was so much media coverage ...
by: Konrad Linckh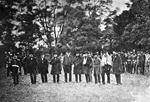 It must have been an arduous journey for my 5th. great-grandfather, Jacob Karn travelling from the Palatinate region of ...
by: Arthur Pegg UE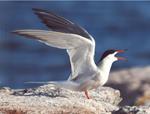 The peep- peep –peep call of the Common Tern is a ubiquitous part of the sound of the 1000 Islands. Once a very plent...
by: John Peach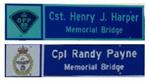 All too often we pass over or under a highway bridge with a tribute name displayed on a sign.  We rarely stop to th...
by: Susan W. Smith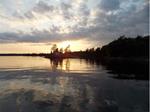 A Short Haiku Primer: Haiku is a very short form of Japanese poetry popularized by Matsuo Bashō (1644–1694), ...
by: Ronald Hammond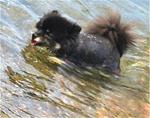 Surely there are enough 1000 Islands dog stories to fill a dozen books. Few places on earth are better suited to the end...
by: Tad Clark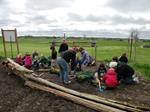 This is my first summer interning with the Thousand Islands Land Trust (TILT), but for years I have periodically spent m...
by: Kelly Kearns