Articles from September 2011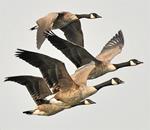 September signals the end of Summer … We introduce music by Peg Dolan in a Dennis McCarthy YouTube video; new contributors and two new books. We also report sad news of the deaths of Michael Mead from Grindstone Island and Peter Hendley from Grenell Island. . .
by: Susan W. Smith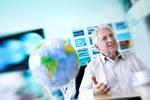 They say every man is an island. Farhad Vladi says every man can own an island. Vladi, as he is known in international ...
by: Kim Lunman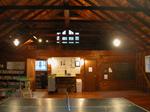 Located near the foot of the island, just down the sidewalk from the Grenell Island Chapel, stands the heart of Grenell—...
by: Lynn E. McElfresh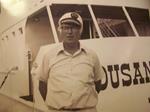 Jack Norris became 'chief engineer' of the Gananoque Boat Line after spending a lifetime at sea. Standing head and shoul...
by: Brian Johnson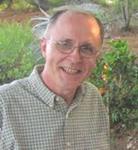 Varick Chittenden founded the non-profit organization, TAUNY (Traditional Arts in Upstate New York), 25 years ago. Altho...
by: Ted Mascott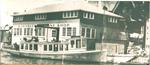 During the early to mid-1900's, Alexandria Bay's boat building and repair business included several machine shops. My fa...
by: John Peach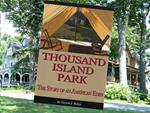 In late August, I received a copy of Thousand Island Park: The Story of an American Eden, authored by Clayton J. Butler....
by: Susan W. Smith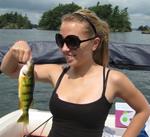 As the summer of 2011 rapidly comes to a close I find myself thinking about our latest two-week cottage vacation and rea...
by: Tom King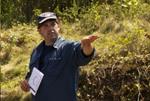 Dr. Douglas J. Pippin, Star Carter,  and I are standing on the embankment at Fort Haldimand, a British Fort built o...
by: Susan Smith & Douglas Pippin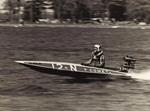 Dave Whitford provides an article titled: "Tinkering" and a tribute to the late Riggs Smith whose contributions to the River community will be long remembered.
by: Dave Whitford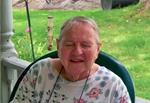 Louise Gaylor Cooke deserves special recognition for her dedication in preserving the history of Point Vivian.  We ...
by: Richard W. Randall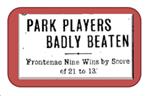 In the Gilded Age, as now, American's love sports; hotels, clubs, and communities had teams. The Thousand Islands region...
by: Rex Ennis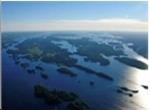 The Canadian Geographical Names Data Base at Natural Resources Canada is the repository for official names records...
by: Ross D. Pollack