Articles from September 2012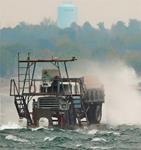 Yes, that is a truck you see...It was caught on camera by Martin Zonnenberg as the Grindstone Island Barge made its way across the River... We introduce a new book by Chris Brock and poetry by Fred Schmidt... Lots more in this month's issue, enjoy.
by: Susan W. Smith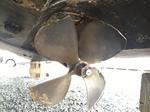 Bottoms up for the St. Lawrence River… but not the kind you would tip your glass for.  The bottom of the St. Law...
by: Michael Folsom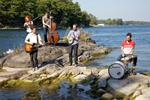 The Great Lake Swimmers literally swam and dove into the St. Lawrence, spending a hot summer day here in August filming ...
by: Kim Lunman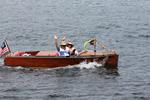 When you live on an island, boats are important. In the early days, most people got to and from the island via a steamer...
by: Lynn E. McElfresh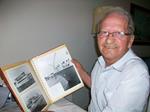 Lovely, home-built and all-aluminum the Thousand Islander queens it over Gananoque's seaway. Alcan News, No. 6, 1972 W...
by: Brian Johnson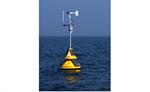 The St. Lawrence River has served as an avenue of exploration, a battleground for national freedom fighters, a platform ...
by: Kara Lynn Dunn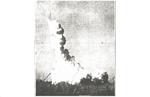 No I'm not talking about making a new dive site by sinking a ship with a rocket. I am talking about a lost shipwreck tha...
by: Kathi McCarthy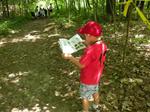 Now that my first summer as Coordinator of Education & Outreach at the Thousand Islands Land Trust (TILT) is winding...
by: Corinne Mockler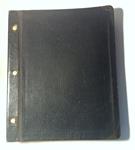 "No story of a small privately-owned firm such as Mitchell & Wilson Ltd. can be...
by: Susan W. Smith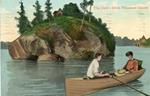 The history of every legendary figure includes tall tales, deliberate embellishments, and apocrypha. Bill Johnston, the ...
by: Shaun J. McLaughlin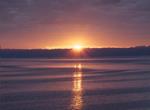 What actually makes you a River Rat? A while ago, I ran into an old fellow who was reputed locally to be a "River Rat"...
by: Richard L. Withington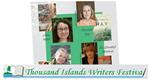 You see there are any number of distinct advantages to living in the Thousand Islands region, as attested to by the number of articles in this magazine...
by: Russ Disotell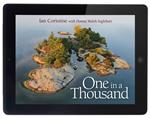 When Ian Coristine published One in a Thousand on May 1st, we asked if we at TI Life could be involved in some small way...
by: Susan W. Smith