April showers this year are snow pellets. However, many of us have already opened the cottage and started summer '16 with the heat on. We were fortunate to spend Easter on Sagastaweka Island, and before an hour was up, we were enjoying island life once again. On Sunday one of our guests decided it was time… first plunge of the summer.
Each month I wonder what the next will bring. This month each article compliments those on either side. Enjoy!pyg
Lynn McElfresh's A World of Islands, takes us on a world tour of islands and describes the Pros and Cons of island life.
Tom King returns with a fascinating History of Uncle Sam Boat Tours - Part 1, Early Years.
Do you remember your first day going solo at the helm? Dan Mack shares two such days in Rite of Passage and Passing the Torch.
Pete M. Anderson provides Dock Fishing Techniques that prove you don't have to be a professional to get a mighty fine catch.
Lee Willbanks shares a video in St. Lawrence River Endangered, asking for the signatures of US Secretary of State, John Kerry and Canada's Foreign Affairs Minister, Stéphane Dion to accept Plan 2014.
Meet Janevra Pier, a 10-year-old writer who takes us for a hike in We Love Gananoque Loop Trails. Janevra's writing is impressive.
Robert Neulieb introduces spring in The Coming of Summer to the Hardwoods and we are pleased to publish Carol Wilkins, Poets & Writers, INK: Our St. Lawrence Shore, setting the mood for Summer '16.
Dan LeKander challenges us, once again, with two "Almost Evil" TI Life Sudoku Puzzles.
I round out the issue with two articles by introducing Meet Joan Applebaum, Windy Hill Studios, an accomplished artist; and they are back… Some of Canada's best-known authors are coming to Gananoque – come and Meet the Authors at the Gananoque Literary Festival.
New Contributors
Janevra Pier - We Love Gananoque Loop Trails

Janevra Pier is a Grade 5 student at Thousand Islands Elementary School, in Lansdowne, who lives in Gananoque. Janevra loves to both read and write and helped to found the Young Writer's Club that runs each spring at Gananoque Public Library. Library Program and Outreach Coordinator, Pam Hudson, introduced TI Life to Janevra saying, "Our talented young author Janevra Pier has just finished writing her very first article for Thousand Islands Life, I hope you like it."

Dan Mack - Rite of Passage and Passing the Torch

Dan Mack grew up in Cicero, NY and spent most summers of his youth making the voyage back and forth, by boat, between Oneida Lake and Cape Vincent, NY. Then in 1979 he moved to Daytona Beach, Florida. He started his aviation career with Piedmont Airlines in 1986, which became US Airways in 1989. Although he does not visit the Thousand Islands often, he says his memories of the River will last forever.

Pete M. Anderson - Fishing Fun At Your Dock

While growing up in the Syracuse, N.Y., suburb of Manlius, Pete Anderson spent many days on the St. Lawrence River, chasing fish with family and friends. He and his wife, Angela, live near Charlotte, N.C., where he is a freelance writer, Bass tournament angler, improving Musky hunter and daydreamer of their next Thousand Islands trip.

Lee Willbanks - St. Lawrence River Endangered

With a Law Degree and Masters of Public Administration from Syracuse University, Lee Willbanks, leads Save The River, the leading grassroots advocacy organization working to protect the St. Lawrence River. Prior to joining Save The River, Lee served as chief of staff to a New York State Senator whose district included the St. Lawrence River. His career has been diverse, ranging from environmental counsel to an independent power producer to Cornell Cooperation Extension where he worked in youth development.
A Tribute to Richard Macsherry
Many North Country readers sent TI Life, links to this special article written about Richard Macsherry, 97-years young, for the Philly.com (Inquirer Daily News online) by Frank Fitzpatrick, a staff writer.

The story revolves around a scrapbook with photographs featuring Francis Willis, who drowned at the age of 21, while saving 9–year old Richard Macsherry who was floundering in the Thousand Islands.

Those of us who know the Macsherry family, know they are some of the most generous philanthropists in the North Country. What we did not know, was the history behind that day, when young Richard was saved and then his personal commitment to help others throughout his lifetime. The article states that a new gift of $1 million will soon be given to Orlando's Florida Hospital.

See: http://www.philly.com/philly/sports/373125641.html
River's Loss
Gilbert Plaw (1940-2016) grew up at Sandy Beach Resort, on the shore of Bateaux Channel. A great fisherman and certainly an avid Thousand Islands promoter, Gil, was mostly known as an educator. I was fortunate to work with him, from 1980 through 1989, at St. George's School,in Montreal. He joined the faculty of St. George's in 1973 and remained there for almost 30 years, as an English teacher, Department Chair and ultimately Director of the High School. Over the years Gilbert brought dozens of family members and friends to the River, often commemorating those visits in poetry. He will certainly be missed, but always remembered by friends, his family and his many students.
Thief on the River?
When I heard about this mystery, I got mad… just like the owners – and ask if there is a thief on the River?
Nora Detlor wrote, "We have a webcam at our cottage, down by the dock. All winter, every day, we have pictures of the bay to see changes in the weather and ice formations. On Jan 10th we had four beautiful, big and heavy Adirondack chairs on the dock. On Jan 11th, one of these chairs was gone. It didn't fall in the water, as these chairs are too heavy. We checked the weather on Jan 10th and it was a beautiful January thaw day, with high temperatures and no ice. We figure someone came by in a boat and decided to take one! It's not the money so much, but the gall of someone to take this off someone's island."
Empire State Tourism Conference
The 2016 Empire State Tourism Conference will be held in Clayton, from May 2-4, 2016. The New York State Tourism Industry Association in conjunction with I Love NY, will bring industry professionals from across the state to the Islands, providing the 1000 Islands Region (consisting of Oswego, Jefferson and St. Lawrence counties) with the chance to showcase its beauty and endless opportunities. Michael Folsom is the Conference chairman and we wish his team and all conference attendees a great visit to the Thousand Islands.
[We also take this time to wish Michael Folsom great success in his new role as Corporate Sales Manager at the new Marriott Syracuse Downtown (formerly known as the historic 1920s Hotel Syracuse) which is being renovated to bring history back to life. We are pleased to report that Mike and his family will keep returning to the River, and he is continuing his popular St. Lawrence River Ship Watchers Website and Facebook page]
Special Issue of TI Life, May 1, 2016
Watch for an Aquatarium Tribute issue of TI Life on May 1st, 2016. The official opening of this $25.5-million tourism attraction, on the shore of the St. Lawrence River, in Brockville, ON will take place on May 7. This project has taken longer to finish than expected, but by the reaction of all who have visited, since the "soft opening" in early March – it is a great success. Congratulations to all involved! Truly a remarkable place.
Please Don't Forget
1. Do you have an iPad or Tablet? Try viewing TI Life on the Flipboard App.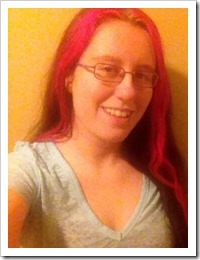 2. Remember our Facebook page throughout the month, as we post information and photographs & follow us on

3. We also appreciate having you hit our
button and DONATE – (Suggest you use the Canadian funds button… will save you lots.)
4. And finally; If you are on the River this spring, take some photographs for TI Life. Send them to info@thousandislandslife.com.
By Susan W. Smith, Editor info@thousandislandslife.com
[Special thanks to our proof readers this month: Georgia Barker, Rick Taylor and Jane Taylor (Not related,but they are both terrific as they correct my errors) David Ray and Bill Stallan (who is the real editor for every article). I also thank Mike Cox who is the magician behind the website.]