May was a busy month for the TI Life team; on May 7th, we published a Special Edition to celebrate the opening of Brockville's Aquatarium.  And now, Mid-May, we publish our regular issue.
This month we present 11 articles: 
Lynn McElfresh helps in a Loon Rescue, Kim Lunman gives us a Sneak Peek of "Island Life Magazine" 2016 and I present Taste the 1000 Islands… through videos!
The History of Uncle Sam Boat Tours–Part 2 Passing the Torch
and Richard Dumbrille shares 
190 Years at St. James Maitland
.
Brian Johnson gives us Shipyard Nurse–another reason to save Kingston's Marine Museum. (Please do as we suggest and offer your help.)
Bob Duthie had an idea and suggests we Compare the Thousand Islands and Mackinac Island; Linda Rowe, the Cape Vincent scribe, Introduces Reverend Nancy Stanley and Dan LeKander provides a new Sudoku Puzzle Challenge–May 2016.
I was delighted when a friend, of a friend, discovered David Rich Staats, who spent his youth on the River.  A series of emails resulted in his sharing his memories of Zavikon Island in the Mid-1950s.
New Contributors
Aquatarium Issue:  Thomas Harder - Talking to the Animals

Thomas Harder is the Aquatics Director for the new Brockville Aquatarium; with 15 years of experience, organizing, maintaining and developing educational aquatic habitats and facilities for leading institutions all over North America.  He moved his family from Los Angeles, CA.  We take this opportunity to welcome Thomas, as an aquarist, to Eastern Ontario.

Aquatarium Issue:  Jennifer Pinarski - 7 Must-Sees at Brockville's New Aquatarium

Jen Pinarski is a family travel writer, based near Kingston, Ontario. As a parent to two young children, you can often find her in the great outdoors, exploring all of the active adventures that The Great Waterway region has to offer.

Aquatarium Issue: Tom Weldon - Life-Long RiverQuest 

Tom Weldon is the President of Dark Island Tours Inc., St. Elmo Island Inc., and Belle Island Inc. He lives on Wellesley Island, with his wife Kerri and children William, Micah and Mary.

David Rich Staats - Zavikon Island in the Mid-1950s

A former official of the US Department of Defense and the US Department of State, David Staats joined the Washington, DC-based merchant banking firm of G. William Miller & Co., Inc. in 1996, as vice-president.  He became managing director in 2000.  David and his wife, Tatiana, live on the west coast of Florida.

Richard Dumbrille - 190 Years at St. James Maitland

Richard Dumbrille is well known in the region for his passion for preserving local history.  In 1985 he co-authored with Stephen Otto, a popular history, "Maitland: 'A Very Neat Village Indeed.'" He has been recognized for his work, with many awards, including the 2011 Doers and Dreamers Award, for helping to preserve and restore more than two dozen historic buildings in Augusta Township and the small town of Maitland. 

St. Barth Choir Comes to Canada May 18-25th!
Located in the Caribbean, the tiny Collectivité territoriale de Saint-Barthélemy, is a French West Indies island, better known as Saint-Barth, or St. Barts, in English.  Patricia and Lloyd Younger venture to St. Barth each winter from Brockville, ON.    Lloyd has been a member of La chorale de Bon Choeurs since 2006, and is also a member of the St. Paul's Anglican Church in Brockville.  They will be in Canada from May 18-25th performing at the St. Paul's Anglican church.  We encourage readers to take advantage of their unique visit. 
Spring Art Fair, Rockport, ON, May 20-23
This is one of the summer's most popular events. 
Art at the INN, June 3, 4, & 5, 2016 in Gananoque, ON
Share the passion of 10 artists in the St. Lawrence Room of the historic Gananoque Inn.  A total experience:  Original art, excellent food; all in an ambiance of unequalled beauty at the Gananoque Inn & Spa, Gananoque, ON.
Nickel Cup Regatta at Gananoque's 1000 Islands Boat Museum
The Nickel Cup Regatta, June 3-5, Gananoque, ON.
Reviving an exhilarating tradition in Gananoque, the Museum is proud to welcome the Nickel Cup Regatta. Crowds will be lining the waterfront to watch the action right in front of the Museum's new docks. Visit the Nickel Cup Regatta website for further information
Arthur Child Heritage Museum
A new seasonal exhibit opened at the beginning of May in the Arthur Child Heritage Museum on Gananoque's waterfront.  Titled, 150 Years of Fashion, there is something for everyone to see and relate to, throughout the display.  The Gift Shop is now open and the season has begun! 
_________________________
Eh Bay Days, Alexandria Bay, May 20-23
What do you get, when you combine Victoria Day and Alexandria Bay? Eh Bay Days, Canadian Appreciation Weekend, May 20-23, 2016 – Click to enlarge!
5th Annual Memorial Day Artists Studio Tour, Along the St. Lawrence River
Cecilia Thompson sends along this information, Artists will have their work on display with many demonstrating the creative process. Included are painters in oil, watercolor, acrylic, pastel, gouache and other media, potters, sculptors, in wood and clay. For additional enjoyment, some locations have guest artists for you to discover.
Watch for signs along the way to guide you and enjoy a day along the River. Begin your tour at Alexandria Bay in the "heart" of the 1000 Islands, with views of romantic Boldt Castle. See TI Park with its stately Victorian homes on Wellesley Island, a community dating back over 115 years. Arrive in Clayton at the Riverwalk Pavilion modeled after the old train station that used to stand on the shores of the St. Lawrence River just across from the newly constructed 1000 Islands Harbor Hotel.
Take in the scenery as you make your way to Cape Vincent. Venture a few miles to Tibbetts Point Light House. Feel the Lake Ontario breeze which turns the blades at the wind turbine farm on Wolfe Island, Canada. 
This is a free self-drive tour to discover the nooks and crannies of the North Country seeing areas you may not have had the opportunity to appreciate before. Join us for a new view of the St Lawrence River and Lake Ontario while enjoying the artwork and the company of the artists, they are looking forward to sharing a glimpse into their creative process.
For more information, contact Cecilia Thompson at cthompson200@hotmail.com
or by calling (315) 777-3385
Rock Island Lighthouse State Park
Our thanks to author, Mark Wentling, for sharing this news about Rock Island State Park.
On May 16th, the New York State Office of Parks, Recreation & Historic Preservation released a stunning new video highlighting Rock Island Lighthouse State Park.  The lighthouse was chosen as one of three sites across the state to be featured in a new series entitled "We Are New York" created to celebrate the 50th anniversary of the National Historic Preservation Act this year.
The video was premiered May 6th at the keynote address of the 2016 New York Statewide Preservation Conference in Albany to a crowd of more than 300 historic preservation professionals, enthusiasts and officials from across the state.
The video runs approximately four minutes in length and can be viewed on New York State Parks' official YouTube channel at https://youtu.be/UfnurOUfteE
Photography 
Our thanks to Thousand Islands River Views facebook page, for sharing images. Be sure to check out this for wonderful photography.
Please Don't Forget
1.  Do you have an iPad or Tablet?  Try viewing TI Life on the Flipboard App.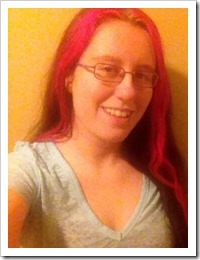 2.  Remember our Facebook page throughout the month, as we post information and photographs & follow us on

3.  We also appreciate having you hit our 
button and DONATE – (Suggest you use the Canadian funds button… will save you lots.)
4.  And finally; If you are on the River this month, take some photographs for TI Life.  Send them to info@thousandislandslife.com.
By Susan W. Smith, Editor info@thousandislandslife.com
[Special thanks to our proof readers this month: Georgia Barker, Rick Taylor and Jane Taylor (Not related, but they are both terrific as they correct my errors) and Bill Stallan (who is the real editor for every article). I also thank Mike Cox who is the magician behind the website.]