Written by
Susan W. Smith
posted on July 13, 2016 12:58
Where do you find all those articles? A good question, but easy to answer. I think it is amazing… each article comes with a back story.
Lynn and Gary McElfresh wanted to know Where Do Big Old Boats Go to Die? and research gave them some interesting alternatives! Captain Brian Johnson wants some help to find the 1975's Peanut Gang. Do you recognize any of the old gang?
Last fall Clayton's Jean-Paul Brabant, now living in Hawaii, asked for information about The Angler's Association established in the early 1900s. I sent him a copy of my book, and then in May I received a notice that his "The Water Bearer Suite" was being performed. Ha, here I was thinking I was helping a history major only to discover that this young man is an accomplished musician and composer. Please read Neil Fuller's Jean Paul Brabant's Music & Anglers. You will be as impressed as I am – and more importantly, listen to his music.
And we have another Hawaiian connection!. An email a month ago, introduced me to a Hawaiian non-profit organization Ohana100. Would I be interested in their latest project - giving books to a tiny place called LaFargeville, NY. I was, and Elizabeth Mattson provided Orleans receives the gift of Books.
A friend asked if I would like to share Elin Phillips poetry. Of course, I said! Then Hallie Bond wanted to know if she could tell us about History and Art in Chippewa Bay. Obviously this small museum is well worth the visit.
My articles also have a back story. German Television Comes to Town explains TI Life's role in a German Television Show to be broadcast on ARTE (Association Relative à la Télévision Européenne) a public Franco-German TV network much like our Discovery Channel. My two filmed interviews are included in The Purple House Café and Ben's 1000 Island Indian Cuisine.
Dennis and Kathi McCarthy took advantage of an Island vista like no other sharing Fireworks from The Tower.
We conclude with the best FREE OFFER. Dan LeKander not only provides Sudoku Puzzle Challenge–July 2016 – but the first 10 people to send an e-mail between July 15 and July 20, 2016 to Dan (see the article for his email) will receive a free copy of Dan's Sudoku book, including free postal shipping in the USA or Canada.
New Contributors

Hallie Bond - History and Art in Chippewa Bay

Hallie Bond is Curator of the CBMM. For thirty years, before she hung out her own shingle as a historian and museum consultant so she could take interesting jobs like this one, she was Curator at the Adirondack Museum in Blue Mountain Lake with responsibility for the boat collection. Her "Boats and Boating in the Adirondack" was published by the Museum and Syracuse University Press in 1995.

Neil Fuller - Jean Paul Brabant's Music & Anglers

Neil Fuller was born in Watertown, in 1958. He is a 7th generation resident of Jefferson County, NY. Having a keen interest of life in the 1000 Islands, along with his own genealogy, his family farmed the area near the St. Lawrence River and Lake Ontario for several generations. Together with his wife, Clayton native Dee Streets, Neil resides on a small farm outside Clayton and they are actively engaged in the community, in their work, as well as church and social programs.

Elizabeth Mattson - Orleans Receives the Gift of Books

Elizabeth Mattson is a former counselor, teacher and an AmeriCorps Alums Trailblazers. She worked with various community organizations, servicing disadvantaged families, women, children and victims of domestic violence, in Hawaii, Maryland, Iowa and New York. She enjoys arts, crafts & video work. Her husband, David Mattson, is a Radiation Oncologist, practicing in Buffalo, New York. He worked with children, through Diabetes Association, HUGS, and Sunny Buddies. He enjoys working with metal, clay and wood.

Elin Phillips - Gananoque's Elin Phillips shares her poetry

Elin Phillips, 88 years young, was born in Gimli , Manitoba in 1928, the daughter of Icelandic settlers. Elin met her husband Oliver (Sonny) Phillips, during his RCAF posting in Gimli. They moved back to Gananoque in 1946. Elin's main role in life was mother to 12 children, but her son says, "Somehow she found time to pursue one of her other true loves, poetry. Over the years a number of her poems have been published, for people to enjoy."
A Doug Tulloch's Masterpiece
Doug Tulloch, Alexandria Bay, NY, has provided marvellous photographs this past year. These were captured on July 13th and shared on Doug's Facebook page.
" So... I spotted my loon family last night but it was too dark. This morning as I am leaving, I see the mom and baby so I start shooting. Mom does some odd wing waving. (No, I'm not that close) then mom and baby stare off together. Bam, up pops dad with a fish in his mouth, You can watch what happens. Then Dad puffs his chest and does some wing dance followed by him diving out of sight again while mom and Jr. swim away. The red in their eyes blew me away as did the fish exchange. Here it is in the order it happened. Enjoy!!
[Click photographs to enlarge]
Please Don't Forget
1. Do you have an iPad or Tablet? Try viewing TI Life on the Flipboard App.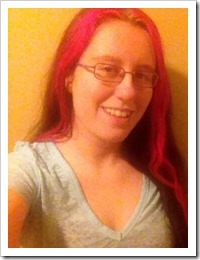 2. Remember our Facebook page throughout the month, as we post information and photographs & follow us on

3. We also appreciate having you hit our
button and DONATE – (Suggest you use the Canadian funds button… will save you lots.)
4. And finally; If you are on the River this month, take some photographs for TI Life. Send them to info@thousandislandslife.com.
By Susan W. Smith, Editor info@thousandislandslife.com
[Special thanks to our proof readers this month: Rick Taylor and Jane Taylor (Not related, but they are both terrific as they correct my errors) and Bill Stallan (who is the real editor for every article). I also thank Mike Cox who is the magician behind the website.]