Articles from November 2013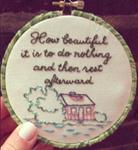 Last year at this time we were wishing those hit by the hurricane Sandy a speedy and safe recovery, this month we know t...
by: Susan W. Smith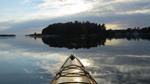 Heron Cay. Kismet. Cherry. And Honey Bee. What do these Thousand Islands have in common? They will be featured in the pa...
by: Kim Lunman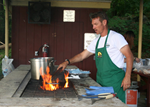 The closest I'd been to a traditional Thousand Island Shore Dinner is the banner hanging in my cottage kitchen. I've bee...
by: Lynn E. McElfresh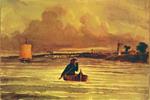 As with the chronicling of any historical event, period newspapers and journals were written for different reasons and from varied perspectives.
by: John C. Carter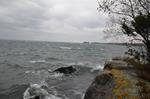 Let's face it. We're in love. For many of us, this romance began when we were old enough to wriggle into a life preserv...
by: Mark R. Russell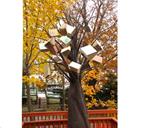 "How can we help the Library and the community?" asked the the Friends of the Hawn Memorial Library
by: Susan W. Smith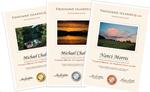 Thousand Islands Life Magazine's second annual Christmas photo contest is upon us. Why Christmas? Because the winners' a...
by: Ian Coristine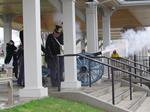 Cannon fire, presentations and re-enactors commemorated the Bicentennial Celebration of the War of 1812 Battle of French...
by: Dennis McCarthy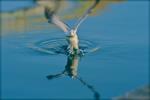 The River is my lover… I believe I can speak those words intimately because the beautiful St Lawrence River is big enoug...
by: Dudley E. Danielson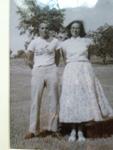 It's hard for me to believe that I'm so old that my childhood memories could be called history, but after sitting in on ...
by: Nancy Bond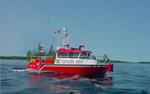 It is that time of year again. The days are shorter, nights are cooler, and the geese are flocking. The evening star is ...
by: Richard L. Withington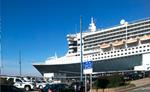 On October 20th 2013 Jan and I entered the St. Lawrence River from the Atlantic Ocean through the Gulf of St. Lawrence.
by: Rex Ennis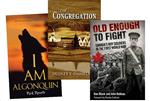 Reminder: In the coming months, we will update our "Books Page" as we learn of new publications...
by: Susan W. Smith