Articles from December 2012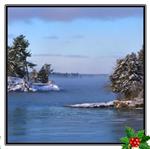 Thanks for putting a thousand islands in your life in 2012 and we wish you and your family a happy and joyous 2013. The...
by: Susan W. Smith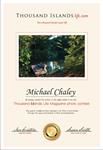 I love this shot! It really immerses me in the place - a place I immediately want to be. I love the contrasting light...
by: Ian Coristine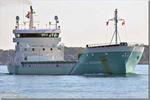 A few weeks ago, just after sunset, I saw a gorgeous ship upbound at Clayton... It was unusual because it was bathed ent...
by: Richard L. Withington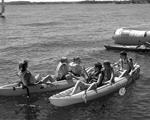 Editor's Note: Congratulations to all Grenell Island residents – past and present -  who participated in the island...
by: Lynn E. McElfresh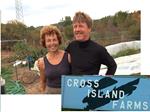 The day that she and partner David Belding bought their first two pigs is the day Dani Baker thinks her mother rolled ov...
by: Melinda Stubbee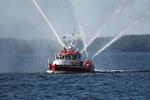 As we approach the holiday season it is appropriate to reflect on our circumstances that might otherwise be taken for gr...
by: Richard L. Withington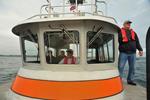 Just imagine yourself being one of the Seaway River Pilots stationed in Cape Vincent and you are scheduled for duty to g...
by: Martin Zonnenberg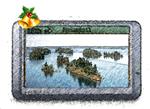 Imagine the scene, just like the poem, 'Twas the night before Christmas, and 'you know who' had been very busy up there...
by: Charles MacLean Cochand
Sometimes Mother Nature needs a hand. Low water levels on the St. Lawrence presented environmental groups the perfect op...
by: Lynn E. McElfresh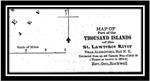 Who? George Rockwell? Never heard of him! No, it doesn't surprise me as he flew under my radar for a while. Let me star...
by: Robert L. Matthews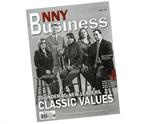 For those of you who wish you were back on the River – be envious.  On Thursday, December 13, I had the chance to g...
by: Susan W. Smith