Spring was in the air in February, but March not so much! TI Life Happenings include introductions to Martha Stroud and Joel Charles.
We pay tribute to Gananoque's Mike MacDonald; give updates on the TI Playhouse docks and the Guzzle at TI Park. Doug Tulloch shares his two full moon shots and we have a short video breaking ice.
by: Susan W. Smith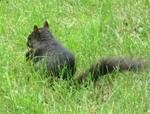 "Is that a black squirrel?" I'm amazed at how surprised people are to see a black squirrel running ...
by: Lynn E. McElfresh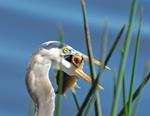 So far my articles have concentrated on the winners with increasing populations over the last four decades. Now I will m...
by: Gerry Smith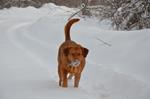 How do we measure time? Is it with a watch? A smile? Or perhaps the increasing number of grey hairs that look back at...
by: Mark R. Russell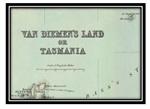 December 1837 and December 1838, more than 1,000 men were arrested and charged with piratical invasion and treason.
by: John C. Carter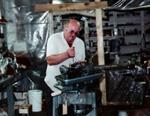 Charlie Cliffe died at his home in Lansdowne, ON, on Friday, February 10th, 2017 at the age of 86. Certainly, his family...
by: Susan W. Smith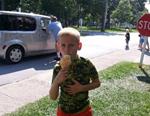 Growing up at Thousand Island Park was a summertime adventure. My first recollections were around the age of four and to...
by: Deane C. Parkhurst
In early spring 2015, Betty Matthews and Ingrid Schmidt were in the St. Lawrence Room at the Gananoque Inn and thought i...
by: Martha Stroud
Memories I grew up on the St. Lawrence, in Clayton, New York, and have been visiting for more than half a century; leavi...
by: Joel F. Charles
Please enjoy the journey as we tackle an extreme Sudoku puzzle! Puzzle #23 will require advanced techniques. In the s...
by: Dan LeKander