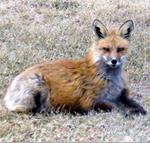 Click here to see how the icebreaker makes its way through the Islands, learn about a new kickstarter program, and see photographs of spring. This winter we had to wait several weeks to find open water, in fact the opening of the St. Lawrence Seaway was delayed and there are still inches of ice in bays and small channels in the river.
by: Susan W. Smith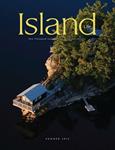 It's that time of year again. Island Time. It's time to celebrate summer and enjoy The River in one of the most enchant...
by: Kim Lunman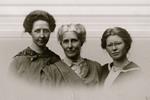 It's only a 5 x 8 book with 108 pages, but this little dynamo powers my unquenchable interest in Grenell Island history....
by: Lynn E. McElfresh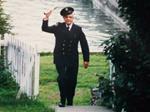 "That young Mullin deserves a medal... taking me across the ice under impossible conditions..." Dr. Kenneth J. Regan; K...
by: Brian Johnson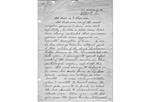 After my father, Donald Heberling, died in 2003, I found two dozen essays he wrote during his plebe year at the United S...
by: Paul Heberling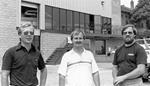 From Coal Yard to Condos – The History of the Gordon Marine Property on the Gananoque Waterfront  Part Three: The...
by: Tom King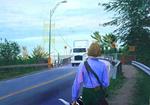 "I am a realist," says Maureen Sheridan. Her comment made me think, "I am too.", as I loved every piece of her work a...
by: Susan W. Smith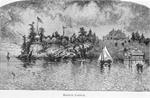 How would you like to visit some Thousand Island homes and cottages as they were one hundred and thirty years ag...
by: Robert L. Matthews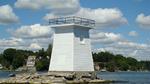 This article is one of a series examining the early lighthouses of the Thousand Islands, in both Canadian and American w...
by: Mary Alice Snetsinger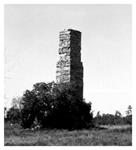 Travelling down the St. Lawrence River and passing Carleton Island...
by: Dennis McCarthy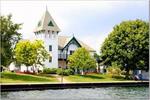 For many years the Arthur Child Heritage Museum in Gananoque has dreamed of undertaking a unique exhibit to be housed in...
by: Pat Colby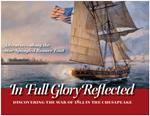 The War of 1812 from Sackets Harbor to the Saranac River New York's North Country looms large at the sixth annual War o...
by: Michael Whittaker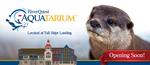 Editor's note:  I recently learned that the Aquatairum is moving forward with the concept of establishing RiverQues...
by: Ian Coristine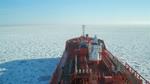 After a winter of continuous cold and snow, another weekend visit of the Polar Vortex seemed routine. The Vernal Equinox...
by: Richard L. Withington