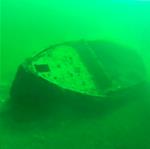 TI Life in June gives this editor the opportunity to introduce this month's articles and provide River news - which includes photographs of the Cornwall Brothers Store Museum which lost its roof in the June 8th storm. There is much more... a poem, "Otter's Claim" by Joan A Kimball and a very special letter to the editor… and MikeCox,our volunteer web magician, added a slide show feature to the site this month.
by: Susan W. Smith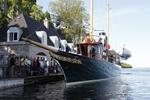 Cangarda, the century-old luxury yacht that once sailed the St. Lawrence River  as Senator George T. Fulford's Mage...
by: Kim Lunman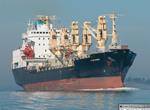 SHIP! It's a game we started when my husband retired nine years ago. It's nothing original. We actually got the idea fro...
by: Lynn E. McElfresh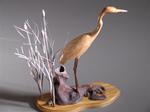 Robert Orr, of Lemon Island in the Admiralty Islands, admits he can't draw and that he is color blind, but his prize win...
by: Susan W. Smith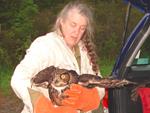 A few weeks ago, Sue-Ryn Burns called the TILT office asking permission to release a Great Horned Owl at the Crooked Cre...
by: Star Carter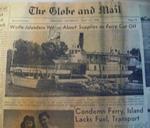 Each stroke of the huge paddles brought forth a series of creaks and groans from the ancient timbers below... But the we...
by: Brian Johnson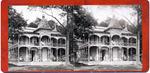 For almost 150 years, the photos of Alexander Carson McIntyre, or A.C. as he was known, have been telling the story of the early history of the 1000 Islands as it became a tourist destination.
by: Tom French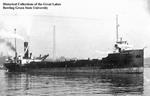 It was just before 5:30 am on June 11th when Captain Charles Dyon of the Windsolite heard the warning whistles amidst th...
by: Joel Godfrey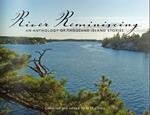 Heather Chitty found a special way to honor the memory of her late father, this Father's Day,
by: Susan W. Smith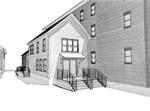 I carry around a little notebook with me everywhere I go that contains my current 'to do' list, which includes everythin...
by: Jennifer J. Caddick