Articles from August 2013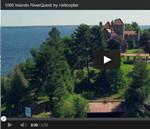 Tad Clark's "Boat Shoes" made me laugh; He is right, we all need them, have them and keep them. Deane Parkhurst made me realize you can travel a long way from the River but memories will bring you back -.But "TI Life in August" will be remembered for the Awesome Video created for 1000 Islands RiverQuest by Doug McLellan (Lake Fleet's Wood Isle) - full screen, sound up and enjoy!
by: Susan W. Smith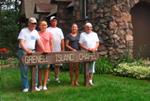 We had exciting guests the second week of July. The descendents of Sam and Lucy Grenell—Connie Grenell, his wife, Mary, ...
by: Lynn E. McElfresh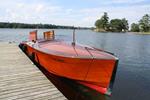 Where else could you expect to meet the Vagabond King, Lady Gilbert, Red Devil and BarrTender? At a golf course on an i...
by: Kim Lunman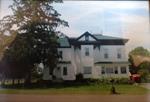 "Wait a minute lady! What about me? When you moved in here almost forty years ago with those eight little kids, do you know what I was thinking?
by: Nancy Bond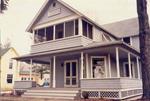 It was a dark and stormy night! OK that is a pretty lame way to start a narration but it was a dark and stormy night. I ...
by: Deane C. Parkhurst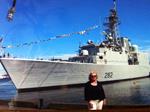 "The sinking of the Athabaskan is the worst naval disaster in Canadian history,"
by: Brian Johnson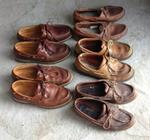 Is it a loafer or a moccasin? It is called a "boat shoe," and it has a skid resistant, rubber sole. The upper looks like...
by: Tad Clark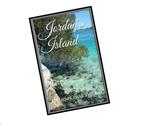 What is the easiest, least expensive way to own an island in the Thousand Islands area? Why create one, of course—on a t...
by: Patricia Costa Viglucci
Pastor Arthur Couch isn't a traditional snow bird. His annual fall pilgrimage isn't to Arizona, South Carolina or Florid...
by: Christian L. Vischi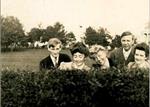 Grayce Lulu Bickford was Charles G. Emery's girl Friday at the New Frontenac Hotel on Round Island. Born 19 December 187...
by: Rex Ennis
My sister, Smith, and I have been coming to the Thousand Islands since we were little, following the tradition of spendi...
by: Henney Hambrose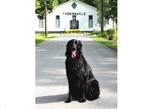 I met Ann Davis in the Thousand Island Pavilion last month..
by: Lynn E. McElfresh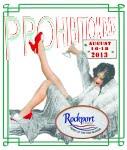 Get your zoot suit on or dress as a flapper and 'roar' in Rockport Aug. 16-18
by: Geraldine Last

Congratulations to the winners of the Thousand Island Land Trust's (TILT) 2013 Instagram photo contest! The contest i...
by: Corinne Mockler