Articles from September 2010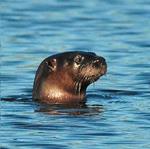 Yes summer is almost over, but what a great one we have had! Throughout the summer we collected photographs from our readers both on "TI Life" and from our Facebook site, and we share some here. We also congratulate Ian Coristine for winning a 2010 Benny Award for his book, "The very best of Ian Coristine's 1000 Islands"...
by: Susan W. Smith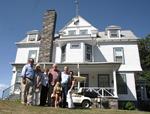 Marilyn Lee stepped out of the classic wooden boat Teal and onto the shores of Fairyland Island for the first time in 47...
by: Kim Lunman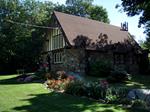 "The real drama came when a boat ferrying a dozen of our weddings guests, including my wife Nina, began to take on water over the transom...
by: Lynn E. McElfresh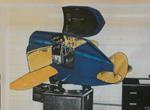 Edwin A. Link could fix most any machine, but all he really wanted to do, was fly...
by: John and Jim Taylor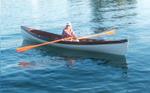 Our 1902 St Lawrence Skiff "Bobby" was my salvation as a teenager. It was 1961 and our cottage on Comfort Island was easy rowing distance from Alexandria Bay, NY.
by: Tad Clark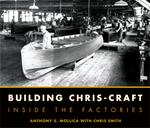 When I met Anthony (Tony) Mollica at a recent gathering, I told him that I...
by: Susan W. Smith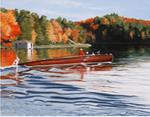 Karen Bockus and her friends have cooked up a creative way to give people a chance to observe professional artists at wo...
by: Liz Huff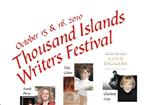 It is not often that the best and brightest assemble in the Thousand Islands – but this year they are coming to the Rive...
by: Russ Disotell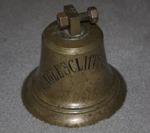 This story begins in the winter of 2009. My wife Amanda, and I had started...
by: Joel Godfrey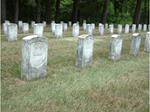 Tucked in a corner of Sackets Harbor is a reminder of our military heritage, and of the generations of veterans who live...
by: Randy Rezabek