Articles from September 2017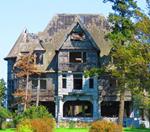 Hurricanes have brought terrible hardship to our friends, and snowbirds may be affected with destruction or the constant worry about friends and family. Words mean little at a time like this, so we wish that you and yours are safe and that you can carry on with your winter plans.

See here: Tributes to Annie Gefell, Andrée Robitaille Wood; info on Mike Holmes; fire in Abay; and Gananoque's Bruce Davis plus photographs.


by: Susan W. Smith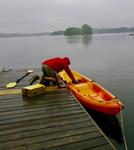 When I titled my June TIL article, "The Year of the Boots," I didn't imagine then that I would need to...
by: Lynn E. McElfresh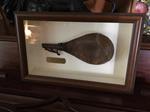 This article is written with three purposes in mind: Pay tribute to Rexford Manton Ennis, from Grindstone Island, ...
by: Susan W. Smith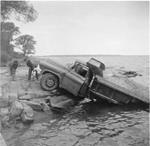 Many people think that a summer home on an island is a posh luxury of the privileged few. In fact, island life, fo...
by: Raymond S. Pfeiffer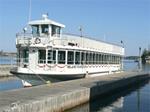 Have you ever noticed that, in particular cases, something has a name which is just so spot on? Like a big, friendly Gol...
by: Tom King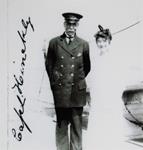 Day by day the vessel grew, With timbers fashioned strong and true. Mr. Kinghorn's new composite steam...
by: Brian Johnson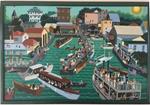 Edith Lunt Small captured our River - like no other - on canvas, paper and wood. Edith, known as Edie to her friends, wa...
by: Susan W. Smith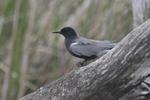 The natural world is ever fluctuating within limits. This was once true of water levels on the Eastern Great Lakes and S...
by: Gerry Smith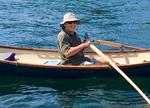 What is it about the Thousand Islands region of the Saint Lawrence River that inspires a quiet sense of wonder" Ce...
by: Thomas Cardamone
Brambles catch my clothing and prick my arms. My feet slide in my sandals, wet from the dew. As the bright sun strengthe...
by: Clarissa Rogers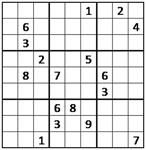 As we approach fall, it is difficult to believe the St. Lawrence River summer season is coming to an end. Ma...
by: Dan LeKander