March came in like a Lion and everyone's waiting for the Lamb.   As this issue goes to press, we have another snow storm raging outside – so it's still a good time to sit by a fire.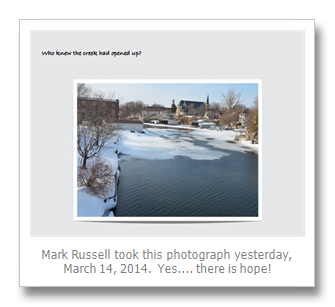 Remembering the family: Nancy Bond starts us off with East Line Road Angel which promises to bring a few tears;  Martha Grimes remembers her family, from both sides of the border in Island View Hotel and family and Larry Meikle presents Reflections of a Local Biographer Chronicling His Grandfather's Life & Works.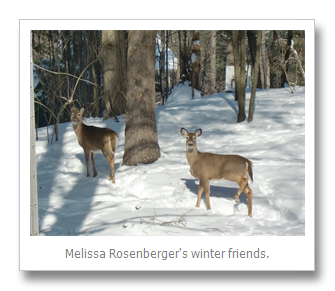 History through generations:  Lynn McElfresh brings us Three Generations of News thanks to the Smith family… and Tom King presents From Coal Yard to Condos – Part Two: The Cuttle Years.
Discovery:  Mike Fesko's How I found the missing American Boat Line… shows how important it is to get answers to River questions.
Events:  Morley Verdier reviews the 2013 War of 1812 season in Alarms and Explosions on the St. Lawrence–Events from 2013 and Floyd Patterson gets us ready  for Barriefield Village Celebrates its Bicentennial.
Book Reviews:  Remember the passenger ships that plied the St. Lawrence, in my review of Great White Fleet… by John Henry and enjoy Island Recipes in my review of River Entertaining… by Nicole Hartshorn
New Contributors:
Floyd Patterson -  Barriefield Village Celebrates its Bicentennial

Floyd, a member of the Kingston Whig-Standard's Community Editorial Board, is a well-known Kingstonian. He is  the  former VP of Information Programming at CKWS TV and Radio. He is also a former city councillor, 2003-2010.   The President of the Frontenac Heritage Foundation,   he graduated from Queen's University, Hon. BA 1984 and served as the Editor of Foundations, the magazine published by the Frontenac Heritage Foundation.

William Lawrence Meikle - Reflections of a Local Biographer Chronicling His Grandfather's Life & Works

William Lawrence Meikle is a writer and photographer who lives outside Brockville, Ontario, in the Frontenac Arch Biosphere region.  Larry, as he is known, is undertaking a Master of Fine Arts program in Creative Non-Fiction.  As part of his coursework, he is writing a manuscript entitled William Meikle and the Stained Glass Tradition in Canada.   TI Life looks forward to learning more about the many windows that grace so many Canadian and American houses of worship.
ABay.com Has Done It Again… Twice! 
For those wanting a 1000 Islands fix throughout the winter, we encourage you to visit Abay.com.
1.
On March 6, AKA Johnny Truesdell, posted his latest series of aerial shots of Boldt ,taken with his "1000IslandsOne", custom X8 Octocopter.  Be sure to go on the site and see the many views…  almost as good as a helicopter ride, but much warmer.
2.
ABay.com also help publicize and report on the 2014 Polar Bear Dip in Alexandria Bay.  This popular event took place on Saturday, February 22, 2014 at Bonnie Castle Resort and Marina in Alexandria Bay, NY.  This year's theme was "Securing the Future."  Funds raised will support the River Hospital Endowment Fund, at the Northern New York Community Foundation.  In total, 195 individuals braved the cold St. Lawrence River to raise $60,000!
One of the very special happenings that day was a Polar Bear Dip Marriage Proposal.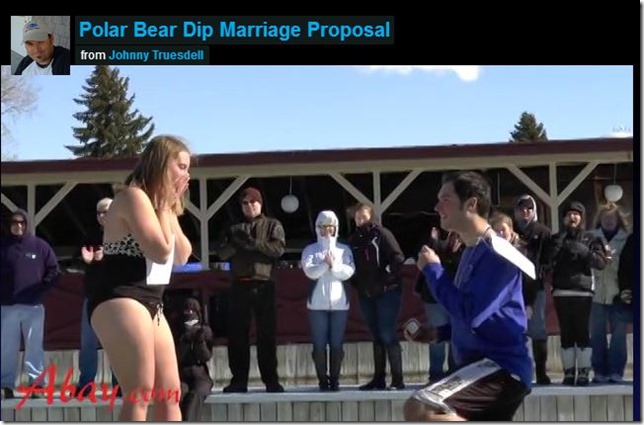 Click this photo to see the two minute video.  Yes they took and are taking the plunge…
ABay.com published a 1000 photographs of the Polar Bear Dip on their site.  They only ask that you save the photographs for personal use, and as the editor of TI Life, I know how much work goes into taking these photographs and publishing them, so I suggest following ABay.com's suggestions and send a donation to the site in support of this massive effort.  Bravo ABay.Com – as they say… You've done it again!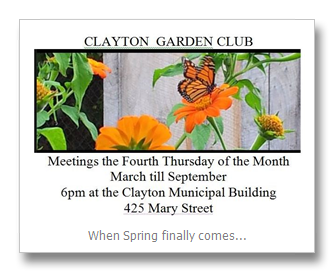 Winter Photographers
Our thanks to, Dennis McCarthy, Kim Lunman, Melissa Rosenberger, Mark Russell, Sarah Ellen Smith, Bruce Parker, James Miller, Jim Graves, Lynda Crothers, Joan Pflugheber, Tim Kocher, Chris Murray and Bob Gates.   Your photographs are wonderful.
As I said last month, for all those who can't experience the River in the winter… these are for you!
Please Don't Forget

Remember our facebook page throughout the month, as we post information and photographs & follow us on Twitter

Do you write about the River - near to it, from above or below?  If so, please consider submitting an article.  Let us know what you like, or dislike, about TI Life so we can share more ideas.  And… most of all, please ask questions and leave comments.
Would you like to help?  If so, let's talk…  By Susan W. Smith, Editor  info@thousandislandslife.com
Special thanks to our editors David Ray, Jane Taylor, Bill Stallan and Georgia Barker.