Enough already….  We need rain. We want rain. Where is the rain?  More than five weeks of sunshine and hot weather has made the 2016 holidays better than ever; but it has taken its toll on the trees, flowers and ground cover.  We hope you enjoyed every minute.
There are a number of back stories for this month's articles.
Lynn McElfresh has always enjoys having grandchildren visit and that allows us to learn all about Fairy Rock.  
I met Rex Ennis when I attended the Grindstone Island Church Service and he leaned over and said, "I have one for you, and I think you will like it."  I do!  For I never knew there was an Island Military in the Gilded Age.  At the same time Richard Palmer sent a review of Shipbuilding at Ogdensburg/Oswegatchie,  so much new information that we divided the article into two issues.
On July 25 When Ink and E-Zine Met (by Lynda Rowe) at my house on Sagastaweka Island.  We had several readings including We are the Islanders by Mark Russell (you will see yourself with hammer in hand) and Jeannie Jackling-Ebert's  The St Lawrence River, Gift to my Heart.
At the TILT Community Picnic I met Anne Timmons who told me about Anne and Jeff's Big Adventure and what an adventure it was. If you are a mariner you will love this one. Also, this month we learned TILT is celebrating A Family Protects Picton Island.
Then at the end of July I went Hunting Butterflies  –  yes, there is an Annual Butterfly Count and we can help! I also discovered the Fibonacci 321 Art Gallery in Clayton.
Dan LeKander's Free Offer of his book, "3 Advanced Sudoku Techniques" was a great success; the winners were from US and Canada.  This month he gives us  Sudoku Puzzle Challenge–August 2016
We don't do political in TI Life… but Liz Huff reminds us there is an important survey For the Township of Leeds & the 1000 Islands.  Please take the time to read the issues and then respond. This is your Township, speak your mind!
New Contributor
Jeannie Jackling-Ebert - Poets & Writers, INK: The St Lawrence River, Gift to my Heart

Jeannie Jackling-Ebert was a past owner of Jackling Graphics, a computer graphic art service in Geneseo, New York as well as co-owner of Best Celler Bookstore and Antiques. She is a retired Curator of the Elbert Hubbard Roycroft Museum, in East Aurora, New York. Now living in Cape Vincent. Jeannie served as  President of Breakwater Gallery, has served twice on the Chamber of Commerce Board and currently is the Town Historian. She is also a founding member of the YaYa Women's Service Group who tirelessly serve the community at large.

Jake Tibbles - A Family Protects Picton Island

Jake Tibbles was appointed Executive Director, of the Thousand Islands Land Trust, in May 2012. He earned a bachelor's degree in Environmental Science from the State University of New York at Cortland, majoring in both Biology and Chemistry. He first came to the Land Trust in 2007, in a research internship, and continued on as Director of Stewardship. Since being appointed Executive Director, he has overseen TILT's Reaccreditation by the Land Trust Alliance Accreditation Commission, and its growth in conserved lands, in educational programs, and staffing.
Mystic Seaport Discovers TI Life.
In July we received an email from Weston Fahey, who discovered our TI Life.  He explained that he operates a blog for Mystic Seaport and thought we may like to share their videos.  I am delighted to do so. This one, "Maintaining History: Historic Vessel Maintenance at Mystic Seaport". The video focuses on the historic art of wooden boat building and maintenance. Highly skilled craftsmen at Mystic Seaport utilize both modern and historic tools to preserve the authenticity of these beautiful ships.
Here is a link to the video: http://stories.mysticseaport.org/maintaining-history/ Each week they launch new videos on their blog.
Nashville comes to town…
We received an email and link from Mick Fury.  "I'm a country artist living in Nashville, born in Syracuse. Crouse! We just put out a video that features Singer Castle in ABay, I thought you might like. Its getting A TON of views, like over 35K,  and media attention…"
This editor thanks Mick for sending the link. You can hear more by linking to his Facebook page.  Enjoy – I know I did!
Accidents and Incidents
Every summer we hear of boating accidents and luckily only one or two vandalism incidents in the Thousand Islands.  This year Jeffry Weldon shared two videos of the plane crash and recovery in Lake of the Isles.  On July 25th a pilot crashed into the Lake of the Isles (Wellesley and Hill Islands) while trying to land his plane on Sunday morning.  The accident was attributed to wind gusts; the pilot suffered minor injuries.
Then on August 1st the Zabrinski's, living on Prince Regent Island (Lake Fleet), sent this breaking news... "Not a Great Way to Start the Day". This cruiser ran aground on the south side of the green channel marker at Jackstraw Light.
This editor is known for suggesting "There is a rock out there with your name on it…"  She knows, as she finds all those marked "Susie" with at least one rock, per year…  We highly recommend: buying set of Charts, take them in your boat and read them. And if you have not joined the TIA (they put in shoal markers) then do so today. If you do run aground, call the Coast Guard and ask for a reputable towing service to come to the rescue.
Then in August the Gananoque Marina patrons were shocked when a boat moored on the main dock, close to the marina office was sprayed with brown paint or stain. Marina operators found a drip trail and shoe prints down to another dock, so it is assumed the perpetrator came by water. It is so rare to have such vandalism in the Islands, so we hope this is a one-time event.
2016 Antique Boat Show…
We thank Steve Sturtz, Ascene Photography, for sharing photographs below in the slide show of this year's Antique Boat Show that took place in Clayton, August 6-7, 2016.  This year's the show featured the Dippy – Disappearing Propeller Boats – .  (Readers: Can you please help identify each boat? Each one is unique!)
August Feature Photograph
August photograph - Our River Highway - by Jason DesJardins featuring The Royal Norwegian Yacht, "KS Norge." There are two points to note: First: she is flying a red flag which means His Majesty King Harold is on board. Second: note the eight metre sailboat on the stern. The ship was on its way to Toronto, where the King will participate in the North American Sailing Championships.
Please Don't Forget
1.  Do you have an iPad or Tablet?  Try viewing TI Life on the Flipboard App.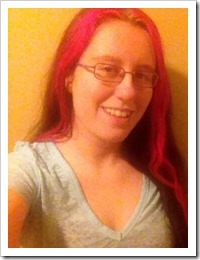 2.  Remember our Facebook page throughout the month, as we post information and photographs & follow us on

3.  We also appreciate having you hit our 
button and DONATE – (Suggest you use the Canadian funds button… will save you lots.)
4.  And finally; If you are on the River this month, take some photographs for TI Life.  Send them toinfo@thousandislandslife.com.
By Susan W. Smith, Editor info@thousandislandslife.com
[Special thanks to our proof readers this month: Rick Taylor and Jane Taylor (Not related, but they are both terrific as they correct my errors) and Bill Stallan (who is the real editor for every article). Georgia Barker has moved out of the region but still helps with TI Life.  I also thank Mike Cox who is the magician behind the website.]