A touch of cool weather and suddenly it is mid-October. Canadian Thanksgiving and Columbus Day are over and both holidays are synonymous with closing cottages and putting boats in storage. A perfect time to enjoy our October issue of Thousand Islands Life.
This Issue:
Lynn McElfresh has done it again… she tells us what her top-12 tools are in Tool Time on the River… (What tool can you not live without?)
Wonder what is replacing the Guzzle in Thousand Island Park? Here is Kristen Taylor's preview Rebuilding the Guzzle, TI Park's "Third Place".
Taste 1000 Islands takes you on video tours of craft beverage destinations, all in the Thousand Islands Region, thanks to the work of Le JIT Productions.
Remember your summer vacation? Josh Bono writes A River Essay.
Meet Heather Haynes, whose art is making a difference in the world.
How about it, Stephen Weir tells us we have The Canadian Caribbean? right here in the Islands.
Jane Taylor presents Want to go Fishing? Certainly a perfect summer pastime for young and old.
While Susan Schongalla explains why Ice Fishing is Not for Me; this one is sure to cause a stir.
Dan LeKander give us Sudoku Puzzle Challenge-October 2016 – Presenting these Puzzles each month takes a great deal of time and effort and we take this opportunity to thank Dan. Please let us know how long it takes you to solve his latest tough ones!
And we are honored to present three excellent books for the upcoming gift-giving season:
New Contributors
,

Josh Bono - A River Essay, Josh Bono, Grade 6

Josh Bono is a student in Grade 6, in Whitesboro, Oneida County, NY. Like generations of students, he was asked to write the standard essay, "How I spent my summer vacation." This editor remembers writing my essay when I was in Grade Six, only in the covered wagon days. I must say, I was never as creative, and commend this young man as he captures what we all love about the St. Lawrence River.

Jane Taylor - Want to go Fishing?

Jane Taylor, a retired teacher, is a long time resident of the area. She lives on Tremont Island, with her husband John, their 4 children, their spouses and 8 grandchildren, in the summer. The grandchildren are the sixth generation on Tremont. In the winter, Jane and John live near Gananoque and travel, when they can, to visit the children and their families, in their various homes, across the country.

Stephen Weir - The Canadian Caribbean?

Steve Weir is the Travel Editor of Diver Magazine. He also writes travel stories, cultural stories and housing stories for a number of daily newspapers in Canada. For thirty years he has researched, watched and written about the history of diving in the movies. In the pages of Diver Magazine and a variety of other publications, his articles have been titled "Blood And Bubble Movies". In fact, he has documented over 3,000 movies, dating back to the 19th century that show actors/actresses diving or snorkelling on film. Visit his website to see his videos, three separate Blogs and a photography section representing his work.

Steve Wight - "Perdition Granted" a novel by Steve Wight

Steve Wight can be found on the St. Lawrence River working as a Riverboat Captain in the Thousand Islands. He and his wife, Lynn, live in Eastern Ontario. All profits from the sale of this book go to Indspire, an Indigenous-led charity that invests in the education of Indigenous people.
Border Seizure
Shaggy, a detector dog at the Thousand Islands Port of Entry on Hill Island, did the best job possible this month when he located four undeclared bags hidden in a trailer. Canadian Border Services Agency announced seizing 98.8 Kilograms of suspected cocaine, one of the biggest seizures recorded at the Canadian Border.
A resident of Laval, Quebec (near Montreal) was referred for a secondary examination of his commercial vehicle, when the detector dog was put to work. The man and the suspected cocaine, were turned over to the Royal Canadian Mounted Police (RCMP).
"This is one of the largest drug seizures ever at the Lansdowne Port of Entry. It's a great example of the CBSA working with law enforcement partners to detect and interdict illegal drugs." stated Lance Markell, Director, St. Lawrence District, Northern Ontario Region, CBSA
Clayton Citizen of the Year
Anne Mellon was honored this month as Clayton, NY's Citizen of the Year. Jake Tibbles, Executive Director of the Thousand Islands Land Trust, wanted us to know that Anne has has been with the TILT for many years, volunteering countless hours to help TILT in the office, at events, and more. "This is a well deserved honor," he said, "for someone who continues to make our community a wonderful place!" Congratulations Anne
, this recognition is well deserved.
Clayton 2016 Sunflower Contest Winner
The Clayton Sunflower contest ended Sunday, August 28th, and tallest sunflowers were:
1st place, $100 winner is Olivia Riddoch, with a 12'6" sunflower.
2nd place, $75 winner is Carol Flannery, pictured with her husband Paul. Carol's sunflower measured 12' 4".
3rd place, $25 winners were brothers Tristan and Greyson Topa for their 11' 11" sunflower.
Note: For the background on this special annual contest See TI Life, October 2015: Melody and Ken Brabant's Gardens…
Click all photographs to enlarge – and congratulations to all those who participated this year!
| | | |
| --- | --- | --- |
| 1st place, Olivia Riddoch, pictured with contest organizer and sponsor, Ken Brabant. Sunflower measured 12'6". | 2nd place winner, Carol Flannery, pictured with her husband Paul and Ken Brabant. Sunflower measured 12' 4". | 3rd place, Tristan and Greyson Topa. Sunflower measured 11' 11". |
Please Don't Forget
1. Do you have an iPad or Tablet? Try viewing TI Life on the Flipboard App.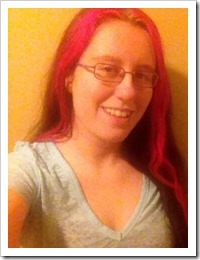 2. Remember our Facebook page throughout the month, as we post information and photographs & follow us on

3. We also appreciate having you hit our
button and DONATE – (Suggest you use the Canadian funds button… will save you lots.)
4. If you are on the River in November, when we have all gone home, take some photographs for TI Life. Send them to info@thousandislandslife.com.
5. And, as this Editor is in a foul mood… as we are closing our island cottage very soon. I look forward to sitting back and hitting TI Life's Back Issues, to remember all the wonderful summer photographs!
By Susan W. Smith, Editor info@thousandislandslife.com
[Special thanks to our proof readers this month: Jane Taylor and Rick Taylor (no relation) and Bill Stallan (who is the real editor for every article). I also thank Mike Cox who is the magician behind the website. What a team…]