Written by
Susan W. Smith
posted on November 13, 2016 13:55
As we head into the US Thanksgiving holiday, we hope you will be fortunate, and gather with family and friends. We thank Jason DesJardins , at Horizon Aerial Photography, for providing this reminder of why we are thankful.
Jason DesJardins, Horizon Aerial Media ©2016
This Issue.
Ian Coristine says, Get Ready for 5th Annual Photo Contest and we look forward to receiving your favorite and best photographs of the Thousand Islands.
Lynn McElfresh has once again chosen a subject that makes you stop and think  A Cloud Collector's Paradise, and you will enjoy it!
We share Andrée Robitaille Wood's excursions as a teenager, in the 1940s, in Don't go to the Castle, ever… and we introduce poet Walter Fraser and a photographer, Jim Montanus. Jim also found an unusual, historic link in music, to the region, with the Mahavishnu Orchestra and "Thousand Island Park."
Paul Hetzler provides a most important article about Ticks, with Ticked Off; while John Kunz suggests a new adventure sport, with Rock Climbing in the Thousand Islands.
Yes, the Maritime Museum in Kingston has closed, but we can enjoy John Reisinger's experience, in A Last Night on the "Alexander Henry."
And last but not least, Dan LeKander gives us Sudoku Puzzle Challenge: Complete Solving Guide  –  This one is a review of what we have learned over the past year, so please let us know how long it takes you to solve this tough one!
New Contributors
Paul Hetzler - Ticked Off

Paul Hetzler is a Horticulture and Natural Resources Educator at Cornell Cooperative Extension, in Canton, NY. He writes a series of humorous and informative essays for a number of newspapers and journals. Subjects range from trees, gardens, insects, native plants, water, wildlife and other natural resources topics.

Walter Fraser - Poetry by Walter Fraser 

Walter Fraser has been coming to the Islands for more than 60 years.  He spent his childhood summers at Chippewa Bay.  As he wrote, "I loved the 1000 Islands so much, that I purchased a cottage at the end of Mink Island and following that, purchased the Canadian Island 115."

Andrée Robitaille Wood - Don't go to the Castle, ever…

Andrée Robitaille Wood's bio, deserves to be printed in its entirety… "Comfortable early life; two year exposure to the grand aristocratic life of relatives; descent into the edge of poverty and a brief bout of homelessness; fantastic summer vacations on a private island in the St. Lawrence River; wonderful education at St. Casimir Academy; the honor of achieving the lowest sales record, at the Gift Court at Marshall Fields on State Street; college postponed; entrance into the wonderful (and martini-fueled) creative world of advertising; holy and happy matrimony; five children; five acres; numerous animals in an idyllic country house; started college at 39; Masters Degree in Anthropology/Archeology at 51; seven seasons at a 10,000 year old archaeological site, in southeastern Turkey; sixteen fantastic grandchildren."

James Montanus - Mahavishnu Orchestra and "Thousand Island Park"

Jim Montanus, born in Rochester, NY is the son of legendary Kodak photographer, Neil Montanus. A journalism major at Brockport College, Jim wrote for the campus newspaper and took his photographic assignments seriously. After a 17-year career in marketing and communication, he began his true passion of fine art photography three years ago. Today he is vigorously pursuing his dream. In addition, he is passionate about teaching photography classes in his gallery. He was voted 'Best Local Photographer' in City Newspaper's Annual Best of Rochester Poll, for the second year in a row!
Snow Blanket Today
Best wishes 
For the first time in 17 years, visitors of the Arthur Child Heritage Museum in 2017, will not be greeted by Marcia Macrea, Coordinator of Visitor Services at this popular museum in Gananoque, ON.  You may recognize Marcia as she was personally responsible for conducting more than 65 bus tours this summer -  in addition to talking to thousands of visitors.  Marcia says she was always excited, when a visitor would place their hometown on the Museum map each year. "Imagine my surprise when a visitor put their pin in Resolute Bay, not only in one year, but every year thereafter!"
A River's Loss
The boating community lost a true champion, on October 23, with the sudden passing of Peter Spiegel (1963-2016). Peter grew up in Gananoque and never left the River, returning each summer with his wife, Lisa and their two girls, Jessica and Julia, and then moving back, year-round, as soon as he could.  His friends at Smoker Craft, said it best in BoatingIndustry.com , "A Smoker Craft employee for 21 years, Spiegel was well known and highly respected across the recreational boating industry. In his capacity as Regional Director of sales, Spiegel played a significant role in developing Smoker Craft's substantial dealer network across Canada and in promoting the Smoker Craft, Starcraft, Sylvan and SunChaser brands. A passionate boater himself and a tireless advocate for the boating industry, Peter freely donated his time and energy in support of numerous industry initiatives, including serving on the Board of Directors for the National Marine Manufacturers Association of Canada (NMMA Canada). Peter's was a connector, helping to bring his school and River friends together each summer for reunions.  A celebration of his life was held at the Glen House Resort, where they met to remember a son, husband, father and passionate Thousand Islands promoter.
Events on the River
Please Don't Forget
1.  Do you have an iPad or Tablet?  Try viewing TI Life on the Flipboard App.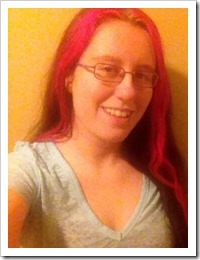 2.  Remember our Facebook page throughout the month, as we post information and photographs & follow us on

3.  We also appreciate having you hit our  button and DONATE – (Suggest you use the Canadian funds button… will save you lots.)

 

4.  If you are on the River in November, when we have all gone home, take some photographs for TI Life.  Send them to info@thousandislandslife.com.

5. And, as this Editor is looking forward to new submissions throughout the winter months. I bet our readers are too!

By Susan W. Smith, Editor info@thousandislandslife.com

We thank Jeffry Weldon for  giving us a reminder of summer 2016 in his Instagram video: https://www.instagram.com/p/BMe4jOeDcjv/

 
[Special thanks to our proof readers this month: Jane Taylor  and Rick Taylor (no relation) and Bill Stallan (who is the real editor for every article). I also thank Mike Cox who is the magician behind the website. What a team…]