Everyday question: "Is the water still high?" Same answer today as yesterday: " Yes, has not moved an inch." I am sorry that so many are being affected not only by inconvenience but through accidents with broken legs, cracked ribs are and scary dips into the cold St. Lawrence River. Suffice to say there are good stories, neighbors are helping neighbors, but now we are mid-June we are hoping the end is near.
This Issue
River and High Water: Lynn McElfresh had a different article ready for June, but arriving to the high water gives us The Year of the Boots and I give High Water Updates. Kara Lynn Dunn also presents New River Projects.
Events: That time of year! Amy Kane Phelps provides Four Decades of Landmark! 17th Historic Cottage Tour, and get ready for 1000 Islands Charity Poker Run. Comes to Town.
History: Brian Johnson is back with Violet Johnson: A Wolfe Island Farmer's Wife, Rex Ennis provides unique information in What Did It Take to Equip a Castle? And Robert Matthews shares another Did you Know? (Niagara to the Sea).
And want another recommendation for dinner? Gretchen Bambrick provides The Spoon and Brassie Restaurant: Home Away from Home.
Dan Lekander gives us TI Life Puzzle #26 for June 2017 and Marilyn K. Neulieb provides Wing'ed Beauty.
New Contributors
Marilyn K. Keulieb - Poets & Writers, INK Wing'ed Beauty

Marilyn K. Neulieb is a member of Poets & Writers, INK of Cape Vincent, N.Y. She was the 2015 runner-up in non-fiction at the Jefferson Community College North Country Writers Contest. Her work has been accepted by Christian Science Monitor, Mother Earth News, Ideals, Alternative Living, Home Power and many more. Living off the grid for close to four decades, surfaced her bent to write.

Amy Kane Phelps - Four Decades of Landmark! 17th Historic Cottage Tour

Amy Kane Phelps is a life-long "river rat", having spent summers on the River since birth. She is a fourth generation Round Island descendant and fifth generation from Thousand Island Park, where she now spends her summers, wintering in Naples, Florida. Amy has been a member of the Thousand Island Park Landmark Society for six years and this is her second time Co-chairing the Cottage and Garden Tour. She also serves on the TIP Preservation Board and is a Trustee at the Thousand Islands Arts Center.
River Tribute
Bill Taylor passed away this month at 86 years old surrounded by Gwen and his children. Good friend and neighbor on Grindstone Island, Betsy Fitter, wrote, "Bill was a true River Rat. His mother Sis was from Clayton and she, and his father Peck, were very much a part of the Clayton business community including starting the Key Bank. From David Taylor's recollection, Bill first came to the River in 1934 and even during his years at Cornell on his way to his law career, he found his way back to its shores."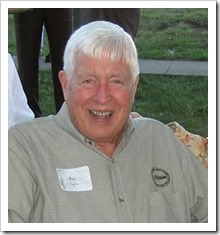 "Bill's love of the River and Grindstone Island ran much deeper than just visiting. He and Gwen built a beautiful home, which they loved, and from which he could enjoy the sunsets and the passing boats of his neighbors and the Potters Beach brigade. To show his devotion to all things 1000 Islands he was a generous supporter of the Grindstone Island United Methodist Church, the Thousand Island Land Trust, Save the River, the Thousand Islands Art Center as well as other charitable organizations in the area…. We will surely miss him being here, miss his shared love of our special place on Grindstone and miss the model of resilience that he demonstrated with his determined presence in our lives. We all hope that Gwen and his family will find their way back to the Island, but until then, please join me in sending our thoughts and prayers to Gwen and the entire Taylor family. And may Bill walk without pain above us as we continue to "Gather By The River" with fond remembrances of him-a true Grindstoner."
Editor's note: this editor remembers fondly the many times the Taylor's attended Island activities. A River Rat gentleman.
Canadian Boating Bill S233 Passes
Gordon Brown, Canadian Member of Parliament for Leeds-Grenville –Thousand Islands and Rideau Lakes, reports on two important pieces of legislation he has introduced.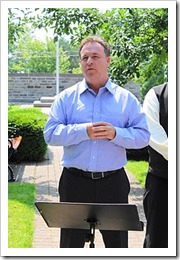 The first is was the announcement that on June 12th. Bill S233, known as the Boating Bill, passed through its third reading in the House of Commons. It passed on an open voice vote. This means that US boaters traveling through Canadian waters, not planning on anchoring, rafting to another boat in Canadian waters or landing on a Canadian island or mainland, may do so without calling into Canadian Customs. A similar Bill was introduced and passed through the Canadian Senate by Senator Bob Runciman (Brockville). As Brown explained when interviewed on CBC Radio, "One reason for the change is easing the minds of boaters who may drift across the border during their travels without realizing it." He also hoped that commerce on both sides of the border would revive. Many of us remember when a US boater was arrested and fined for not reporting into to customs.
The Second Motion to the House of Commons was introduced ( the first step in getting laws through parliament) requesting that the Transport Committee review the need for flares on board pleasure craft. "Modern technology has provided alternatives for the carriage of flares on board small pleasure craft," Brown says. "Last year, for example, the United States approved a flashing electronic signal to replace flares, if boaters so choose." Flares, known as Pyrotechnic Devices, must be carried on board pleasure craft to signal an emergency. He went on to say, "There are issues with flares that can now be overcome with technology," he explains. For example, flares are dangerous, and they require special handling for storage and use taking the operator's mind away from other tasks in an emergency, and they are difficult to dispose of when they expire. They are hazardous waste and an environmental contaminant requiring special disposal. Each flare dumped can contaminate 900,000 liters of water. "Flares must be replaced four years after the date of manufacture," he notes. "And boaters must carry anywhere from six to 12 on board. The Electronic Flare approved by the US Coast Guard last year is battery operated and lasts for at least six hours, compared to the short duration of flares. Batteries can easily be replaced and recharged. Used with the standard orange distress flag, they are legal in the US during the day and on their own, at night. Boaters in the US can still carry flares if they choose.
Editor's Note; Stay tuned, Gord Brown has been tireless in working for the region. In 2012 he introduced and championed C-370 a bill to change the name of the St. Lawrence Islands National Park of Canada to Thousand Islands National Park of Canada which became law in 2013.
1000 Islands River Rats Now and Then
"Love Cleat Shots"

Ian Christopher stored this off with a post of 1000 Islands River Rats Now and Then. (A great Facebook page, so join)

"Nice Dry Cleat Shot"

Photo by Matt Coats

Keith Bentley's photograph
Please Don't Forget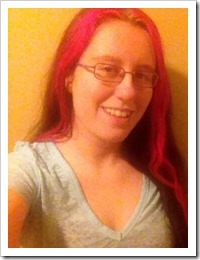 Remember our Facebook page throughout the month, as we post information and photographs & follow us on

We also appreciate having you hit our
button at the top of each article and Support TI Life – We have started to work on our new format. Stay tuned…
Now summer is almost here, please take your camera out on the River and capture River life for the July issue. Send them to info@thousandislandslife.com.
And, this Editor is looking forward to receiving new submissions throughout the year. I bet our readers are too!
Special thanks to editor Bill Stallan and proof readers Rick Taylor and Georgia Barker. I especially thank Mike Cox who is the magician behind the website. What a team …
By Susan W. Smith, Editor, info@thousandislandslife.com