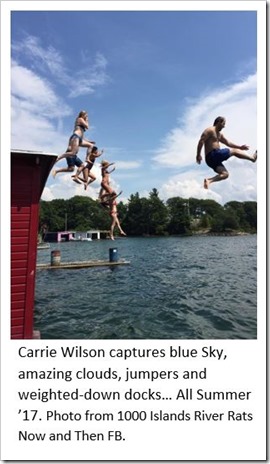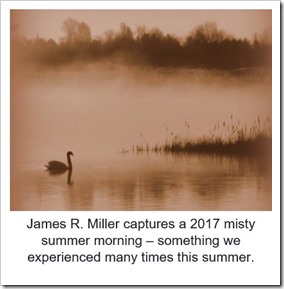 August has been an interesting month! Although much better, we are still struggling with high water. Make-shift docks are now in place making life on Jet Skis, Water Skis and Paddle Boards back to normal! Many of the annual events are reporting record turn-outs.
There were concerning reports of a house and a boat fire in the US, and we know one mariner ran up on a Canadian shoal but before the large trawler sank, on shore residents pointed to a safer landing in nearby shallow reeds. Yes, Summer 2017 is different and interesting.
We have several weeks to go – so let's enjoy EACH sunny day and the many opportunities to get together with family and friends.
This Issue
News
Good Advice
Island Life
And don't forget
New Contributors
Jean Pfeiffer Tate - "Water" Jean Pfeiffer Tate's Poetry

Jean Pfeiffer Tate graduated from Rhode Island School of Design in 1965 and has been showing paintings for 35 years. She started writing poetry 20 years ago, with many poems and articles printed in "Country & Abroad." Her first poetry book "Say: Poiesis Hatchlings, Spin & Froth" was published Soul Garden Press.

Scott I.R. Johnston - What I Did on My Summer Vacation

After decades of designing and building things for other people, Scott I. R. Johnston has retired. He lives in Toronto but as he writes, "The Admiral and I spend most of our summers cruising Lake Ontario and the Thousand Islands."
BBC's Rt. Hon. Michael Portillo visits Half Moon Bay.
Our thanks to Lorraine Payette, for sharing two photographs taken at the Wednesday, August 9th service at Half Moon Bay. I was fortunate to be invited on board the BBC vessel (with Scott Ewart from 1000 Islands Kayaking at the helm) to provide background history of our region. The service was organized by Geoffrey Pratt, a board member of the Half Moon Bay Foundation and he must be commended for a job well done. Right Rev. Michael H.H. Bedford-Jones, Anglican Suffragan Bishop of Toronto (retired), led the service.
| | |
| --- | --- |
| The British Broadcasting Corporation, (BBC) was on hand to film a documentary as part of their new Great American Railways Documentary celebrating Canada's 150th birthday. The documentary series is presented by Rt. Hon. Michael Portillo, seen in the yellow jacket. At the conclusion, he expressed his thanks to the community and remarked how much he enjoyed the service. | Photographs courtesy Lorraine Payette |
The Foundation organized volunteers to shuttle as many who wanted to attend and did not have their own transportation. Impossible to count, but over 200 attended in a selection of antique boats from the 1000 Islands Boat Museum, as well as canoes, skiffs, and motor boats of all sorts.
Several "parishioners" took advantage of the beautiful afternoon, by serving bubbly and an assortment of picnic fare. A visiting canoe from Cornwall provided a ferry service for the BBC camera crew to go the four feet, from the diesis to the BBC boat (with several prayers being heard that they would make it safe and dry). Kathy and Ridley Horton delivered the hymn books to each arriving boat and started passing the amazing offering collection basket.
At the conclusion of the service, Douglas Goodfellow, president of the Half Moon Bay Foundation, paid tribute to two attendees. Charlie Donavan, who was rowed all the way from Gananoque sitting in a beautiful St. Lawrence Skiff courtesy of Gananoque's 1000 Islands Museum and to Bill Hale, a past board member of Half Moon Bay and longtime member of the TIA.
Observant Reader
Hello Susan,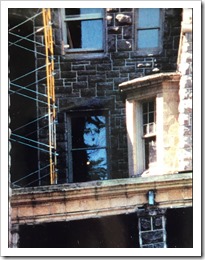 A few years back, my husband and I owned a cottage near Alex Bay, so we were quite regulars in the area. I wanted to share with you a photo I took a while back, visiting Boldt Castle. The first photo we took we noticed something in the window. We were so interested that we had the pic blown up, to what I'm showing you in the attached photo; I do still have the original photo.
At one time we had shown it to Paul Malo, at a book signing he was doing, and it was also shown to Roger Lucas. I just love to share it, because I have been a longtime fan of the 1000 Islands and its history. If you haven't figured it out so far, everyone agrees that the face could be of Louise Boldt. Just a thought and I hope you enjoy the photo as much as I do.
Have a beautiful and blessed day!!!! Diana J. Van Hout
_______________________________________
Reader's Identification Question
I have a cedar strip boat, purchased by my father, about 1955 from Sears, in Flin Flon Manitoba, under the trade name of Elgin. This boat is still in perfect, unrestored condition. I don't know who made this boat and have been told Peterborough or Giesler. The boat now lives in Okotoks, Alberta. Possibly someone in your readership could identify it for me.
Truly, Will Bussey
| | | |
| --- | --- | --- |
| I put the Peterborough decal on it the last time I gave it a coat of varnish. | | |
What a summer for wildlife – We thank Dennis and Kathi McCarthy, Katie Cunningham, Lynda Crothers, Karen Millspaugh and Ian Coristine for sharing photographs in our slide show.
Please Don't Forget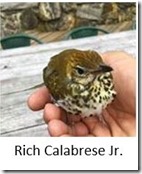 We certainly appreciate having you hit our button
at the top of each article and Support TI Life – although we: Authors, Photographers, Proof Readers and Editors – including this one(!) all publish TI Life as Volunteers. However, there are costs, including our Email Program - Constant Contact, and the fact that we must update all software, now working in its 10th year.
We also encourage you to Remember our Facebook page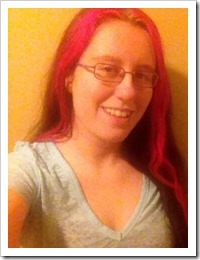 throughout the month, as we post information and photographs & follow us on

Please take your camera out on the River and capture River life for us. Send them to info@thousandislandslife.com.
And, this Editor is looking forward to receiving new submissions throughout the year. I bet our readers are too!
Special thanks to editor Bill Stallan and proofreaders Rick Taylor, Georgia Barker and a new member Dane Zabriskie. I especially thank Mike Cox who is the magician behind the website. What a team …
By Susan W. Smith, Editor, info@thousandislandslife.com