Articles from December 2014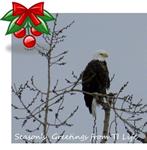 Each year's December issue is my favorite. Thanks to Ian Coristine our TI Life's 3rd Annual Photo Contest winners were chosen from over 160 entries.Richard (Dick) Withington tells us about Nylons Hanging in the Shower...Lynn gives us a TEST and there is lots more!
by: Susan W. Smith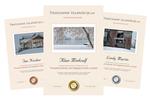 It is such a privilege to see the River through the eyes of others who care deeply about it, but also a challenge to try...
by: Ian Coristine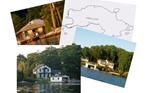 I grew up landlocked. The only natural body of water in my hometown was called the Bone Yard Creek, which in reality was...
by: Lynn E. McElfresh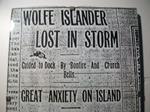 Breaking waves with blinding snow. A mariners nightmare. Rolling hard, the paddle-wheel steamer SS Wolfe Islander approached Garden Island. . .
by: Brian Johnson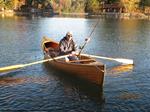 Muskie Catch and Release from an Antique St Lawrence Skiff I had just dropped back my antique Skinner Muskie spoon an...
by: John Peach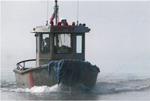 Well, the "nylons are in the shower" again, so it's time for the annual, informal report of what happene...
by: Richard L. Withington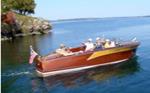 Editor's Note:  For almost 20 years, a  local chapter of ACBS Wine Country Classic Boats, Inc. (WCCB, Inc.)  Hammondspor...
by: Douglas Vittum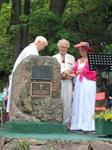 August 4, 2013: the day my husband Terry & I chose to honour our river heritage, pay homage to thirty-five years of ...
by: Gretchen & Terry Bambrick


How would you like to take a train ride to the Thousand Islands?
by: Robert L. Matthews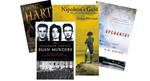 The hook is only 139 words of the Preface, but that was all it took for me to want the Jefferson County Egan Murders: Ni...
by: Susan W. Smith