Articles from December 2015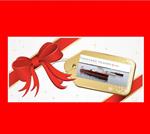 Season's Greetings from our TI Life Team… Lots of news this month: Meet the authors… Citizens of the Year…GAM on Yachting… WPBS Production, 52 Minutes of Islands… and photographs by James Miller, Dennis McCarthy, Joe Meirose, Patrick Simpson, Bob Gates, Ian Coristine and Autumn Kirker.

by: Susan W. Smith
Once upon a time there was a little girl who loved books. The summer she was 12 was the first of many summers the little...
by: Lynn E. McElfresh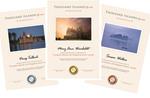 Honestly, this is a brutal job. It's the same process as when selecting images for a book, but made more agonizing becau...
by: Ian Coristine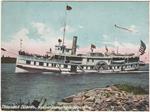 Note: This is an account written by the late Robert H. Rogers, telling of his experiences operating the searchlight on t...
by: Richard Palmer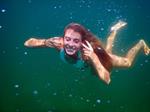 I stand on top of the Sea Ray, preparing to take the first frigid plunge of the season. I can feel my heart racing in my...
by: Christine Price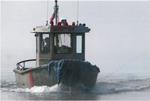 It seems that each year, as the boating season winds down, I take a look backward and review the events of the River fro...
by: Richard L. Withington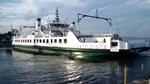 Every night is a different flight to a different galaxy… Do a sold out show, then I hit the road in my starship limousi...
by: Brian Johnson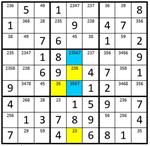 Keep the faith. The name sounds much more complex than the technique! These steps are actually a barrel of fun
by: Dan LeKander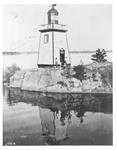 Cornelius Cook is buried in the Cross Cemetery, only a few kilometers north of the River and the site of his lightkeepin...
by: Mary Alice Snetsinger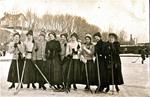 It was a far cry from the elegant Edwardian rooms of Fulford Place, Brockville's finest mansion, but it fits in with the question: "Where do Wet-Bobs go in winter?"
by: Charles MacLean Cochand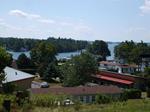 It was 5 minutes to twelve, and the office closed at twelve. I went into the office and requested a copy of the listing. The listing agent was in the office
by: Michelle Caron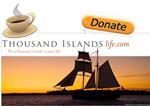 In June 2014, we made the decision – 8 years after Paul's first issue of TI Life – to ask for support.
by: Susan W. Smith