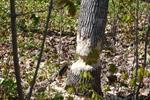 Trilliums and Beavers are a sure sign of spring. Sagastaweka Island, has thousands of trilliums to welcome us back to the River and at least one industrious beaver. The first I adore, the latter not so much! Actually there are now other worries for islanders to consider and the list is long...

by: Susan W. Smith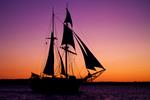 Great Lake Swimmers are coming June 6th! Celebrating the Maritime Discovery Center of the Thousand Islands. Eighteen m...
by: Ian Coristine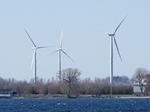 The following was received in mid-April: Dear Susan, ...
by: Susan W. Smith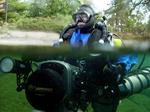 A  documentary that takes viewers beneath the St. Lawrence River to a wreck at the bottom the Brockville Narrows is...
by: Kim Lunman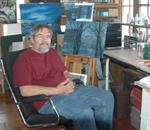 "The World is a wondrous place, rich with texture, color and form, where the magic of light creates an ever changing sta...
by: Susan W. Smith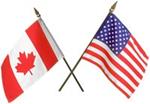 One of the unique elements in the Thousand Islands region is our ability to travel between our two countries with relati...
by: James Rappaport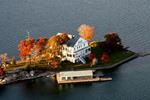 April's TI Life listed Watch Island on the "Properties" page where we post important properties of the region that are f...
by: Mike Franklin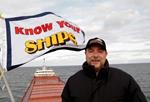 I was once spotted by innocent onlookers who crowned me to be the "crazy guy in a little boat with a big flag," i...
by: Michael Folsom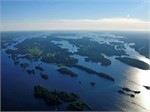 As the new season begins on the River, I'm pleased to offer this Sixth online edition of POLLACK'S GAZETTEER OF THE THOU...
by: Ross D. Pollack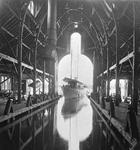 The Peacock Yacht House succumbed to a fire in early 1990's leaving only the
by: Rick Tague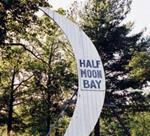 The tradition of worship in Half Moon Bay began in 1887.  People came from neighbouring islands and from Gananoque ...
by: Carolyn Pratt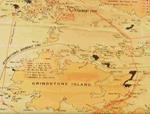 In August of 1897, at a meeting of the New York State Fisheries, Game and Forest Commission in Albany a discussion was h...
by: Rex Ennis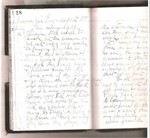 "Mr. Grey is a beautiful dancer. It is like a dream dancing with him. I wish I knew him better." May Dewey, January 21, ...
by: Kristen Pinkney