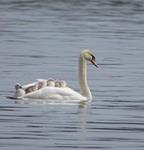 Everyday question: "Is the water still high?" Same Answer today as yesterday: " Yes, has not moved an inch." I am sorry that so many are being affected not only by inconvenience but through accidents with broken legs, cracked ribs, and scary dips into the cold St. Lawrence River...

Good news: Gord Brown gets two important pieces of legislation introduced- The Canadian Boating bill has passed and he would like to have rules regarding flares changed.


by: Susan W. Smith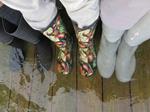 Thank goodness we bought our boots in Florida and brought them north with us. From what we've heard it's hard to find bo...
by: Lynn E. McElfresh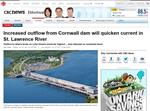 Throughout the month of June, updates on water levels are top of mind. As we publish the June issue of TI Life, we recei...
by: Susan W. Smith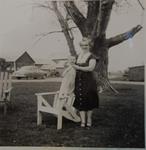 It started snowing around noon. By midafternoon, the small white farmhouse was all but invisible in a blinding bli...
by: Brian Johnson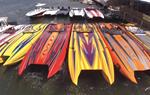 What do you get when you put a determined individual, who wants to make a difference together with some owners of the bi...
by: Susan W. Smith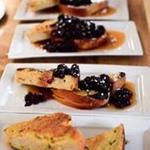 There's a new eatery in town. The Spoon and Brassie offers an innovative restaurant experience to match our casual...
by: Gretchen Bambrick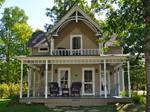 The Thousand Island Park Landmark Society will be hosting the 17th Historic Cottage and Garden Tour on July 20th, from 9...
by: Amy Kane Phelps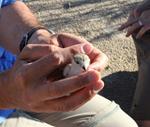 River Projects Receive Great Lakes Research Consortium Funding Projects focused on St. Lawrence River habitat and wat...
by: Kara Lynn Dunn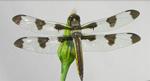 Wing'ed Beauty Dragonfly, you wing'ed beauty, Light upon my finger, please. S...
by: Marilyn K. Neulieb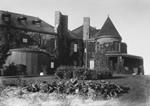 The article may be redundant to those who have read my biography of Charles G. Emery, but a review can be constructive. ...
by: Rex Ennis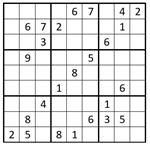 Witness the twisted turns of this month's Sudoku journey! Puzzle #26 F...
by: Dan LeKander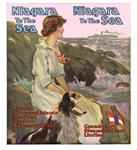 Editor's Note: Robert Matthew, from Fishers Landing, NY, suggested we create a Did You Know? section, for it...
by: Robert L. Matthews