Articles from August 2015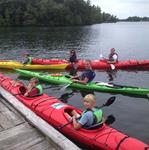 Updates on the future TI Park building...To call or not to call? That is the question when it comes to border issues... Meet new authors: Paul Coté (Gananoque), Joe & Libby Burkle, (Washington State), Dan LeKander, (Wellesley Island) and Matthew Berry, (14 yrs old and from Kingston). Also meet my Australian friend, Alan Smith and his kangaroo. Top it off with photos of summer happenings in the 1000 Islands...
by: Susan W. Smith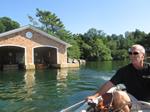 Imagine being on an island and not owning a boat, at least not a motorboat. That's how it was back in the 1880s. L...
by: Lynn E. McElfresh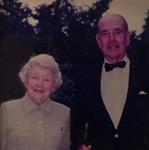 I recently followed a beautiful trail that led me to discover the Macsherry family. The adventure, ever-so-appropriately...
by: Patty Mondore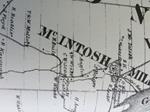 Robert Leeder is my favourite ancestor, not because he did anything earth shaking but he managed to leave a wo...
by: Paul Coté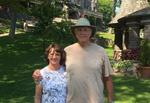 It started from an email request for a hard copy of "TI Life." I explained that we are only online &nd...
by: Joe and Libby Burkle
On August 3rd, 2013, Gretchen, my wife, and I were being paddled by ten costumed and outfitted 'Voyageurs', to Half Moon...
by: Terry Bambrick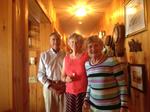 We received an invitation to join Joan and Skip Tolette, at their home on Grindstone Island, for wine and cheese, and a ...
by: Susan W. Smith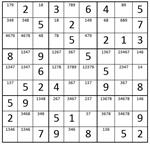 Solving Sudoku puzzles can be a lifetime activity for everyone!...
by: Dan LeKander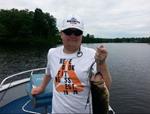 My name is Matthew Berry and the awesome things about the Thousand Islands are the super good places to fish and all the...
by: Matthew Berry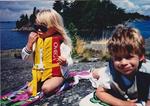 Picnicking is as much a part of 1000 Islands tradition as taking boat rides and fishing. Picnicking during the 1880s was...
by: Tad Clark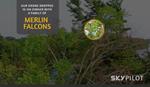 About a month ago we started noticing some "unusual" things on our island in the Lake Fleet Group. We have a...
by: Doug McLellan