Articles from August 2017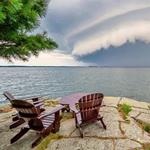 Yes, August is an interesting month! Although much better, we are still struggling with high water. Make-shift docks are now in place making life on Jet Skis, Water Skis and Paddle Boards back to normal.

In this article, we ask for help identifying a boat now living in Alberta, Canada. We also believe we found a ghost at Boldt Castle...
by: Susan W. Smith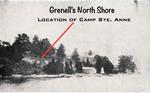 I often wish I had a time machine, to transport me back, to see what life was like on Grenell in past times. Several yea...
by: Lynn E. McElfresh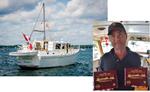 After our first good night's sleep in two days, when we begin our journey home, there is time now to tell you of o...
by: Scott I. R. Johnston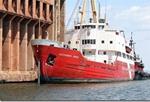 [Editor's Note: I added "thank goodness", and commend John Reisinger for following the story. Ma]...
by: John Reisinger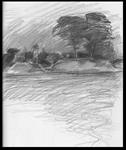 Fernfield was my grand parents last home on the mainland after they left Grenell Island. I fell in love with water...
by: Jean Pfeiffer Tate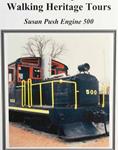 I love learning about the history of the Thousand Islands and its many communities. And I am not alone. At the end...
by: Susan W. Smith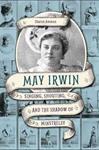 I have a tough time finding books about the Thousand Islands that I do not like, so rating them from 1-10 is difficult. ...
by: Susan W. Smith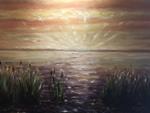 Do you think that an organization you join today, in 2017, will be around in 2051? About 1983, Henry Vyfvinkel envisione...
by: Martha Stroud
Editor's Note: Author John Hawthorne saw an article on TI Life that related to a Float Plan. He had ju...
by: John Hawthrone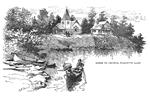 Editor's Note: Finding an email from Robert Matthews is always a delight. This one started with his suggesti...
by: Robert L. Matthews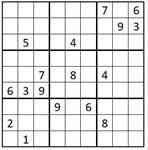 T. I. LIFE SUDOKU PUZZLE FOR AUGUST 2017 Last month, the bonus puzzle was in quite a different format. The given answ...
by: Dan LeKander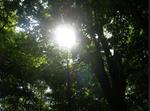 "For I'd rather be thy child and pupil in the forest wild" Henry Thoreau Solitude. I hear the ri...
by: Marilyn K. Neulieb