It is easy to find headlines everyday describing the problems of high water on the St. Lawrence River.  But in addition to the loss of property and damage to docks and boathouses, is the loss of income for our Island economy.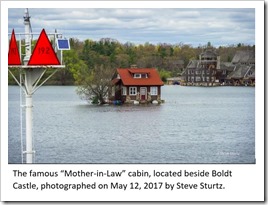 Boldt Castle has a late opening; tour boats are reducing excursions; and several gas docks are closed until further notice.  There is also a grave concern for the next two weeks, as there will be more erosion with wind and waves.  Please stay safe – turn off the dock and boathouse power and watch for floating debris.
This Issue
Lynn McElfresh starts us off with May, 2017 Staying Warm and Doug Tulloch shares a series of photographs in High Water 2017, Property, Belongings and the Economy.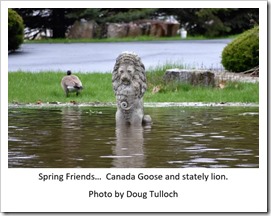 Jack Woodward  provides an important Update: Horse Creek Wind Project.
Elizabeth Farrar takes us  Sheep Shearing On Amherst Island (Now that is an excursion we all have to take.)
John Reisinger presents a true story in When the Road to Germany ran through the Thousand Islands – one you will not want to miss.
Nancy Bond remembers the good old days in Aubrey's Thousand Island Bowling Center. (Do you have memories of Aubrey's – if so, tell us about them)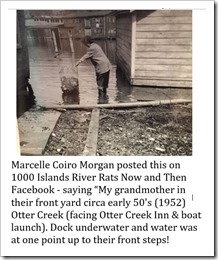 Elaine Vedette Tack introduces Jody and  Doreen Garrett in "Spirit of the River in Every Bottle."
Misty Yarnell, a member of Cape Vincent's  Poet,Writers, INK, shares her Oh Old Barn.
Dan LeKander provides his TI Life Puzzle for May 2017 ! – Yes, 25 Sudoku puzzles…Thanks Dan, you are terrific!
I have the honor of presenting the story of the 8th Annual KeithFest, a fund raising music and family festival to support scholarships in the name of the late Keith Brabant. 
And, this month I had the unique task of reading and then reviewing  Wooden Boats of the St. Lawrence River, where I write, buy it, read it, write about it and keep in on your book shelf – great book. 
 New contributors
Jack Woodward - Update: Horse Creek Wind Project
 
Watertown native Jack Woodward is a retired USAF Lt. General and Senior Executive with Accenture Federal Services. He is a permanent resident of Wellesley Island (channel side) and a strong supporter of preserving the St Lawrence River environment.
Misty Yarnall - Oh Old Barn, by Misty Yarnall

Misty Yarnall is a creative writer from Chaumont, New York. She primarily enjoys writing dystopian fiction, but has won 14 awards for her poems and flash fiction. She is a new member of the Poets, Writers, INK in Cape Vincent.
Elizabeth Farrar - Sheep Shearing On Amherst Island


After retiring from teaching elementary school for 33 years, Elizabeth is retrained as an artist blacksmith at Sir Sanford Fleming College at the Haliburton. ON, campus. To this day, she continues to draw from the model in various drawing groups. Photography, collecting marbles, decoy carving, and writing study guides on various subjects, has kept her busy through the years. As a facilitator for a Kingston writing group, Elizabeth enjoys writing in any genre, which includes ghost writing several books, one of which may become a movie.


Photograph by Roger Monahan
2017 Ticks

The Tick season has started, thus we are giving a pointer to Paul Hetzler's November TI Life article in 2016. 

Paul is a Horticulture and Natural Resources Educator at Cornell Cooperative Extension, in Canton, NY.  When the article was first published we received good and thought provoking comments. 

Already this spring, our family, like others,  have found ticks on the dogs and humans - so be and get prepared.


November 2016 TI Life Article by Paul Hetzler.
Tributes
We applaud when tributes are made to our Thousand Islanders.  Here are just a few.
| | |
| --- | --- |
| Alexandria Bay will honor their winners in June. All winners are recognized, but TI Life sends one more shout-out to our contributor, Doug Tulloch and his Elves!  Bet they are already planning their 2017 journey from the North Pole. | Bluff Island's Dick Munro not only works for his Florida community, but he is and has been contributing with the three Ws  (Work, Wealth and Wisdom) throughout the North Country. |
Kim's Island Life
Each May we look forward to the publication of Kim Lunman's "Island Life" print magazine.  It's scheduled for distribution as inserts in the weekly "St. Lawrence News" in eastern Ontario before the Victoria Day weekend (May 20-22) and the weekly "Thousand Islands Sun" before Memorial Day weekend in New York. (May 27-29)  A favorite for all Islanders,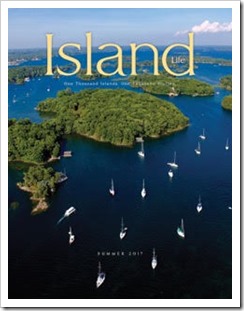 you will not be disappointed.
The cover photo for this year's edition was taken by Kim Lunman while flying over the Admiralty Group near Gananoque last summer. 
The Canallers Go to War
Speaking Series, May 18th, 2017  - Friends of the Prescott Library invite you to attend a presentation by Walter Lewis, a graduate of Queen's University and the University of Toronto. He is a well-known systems librarian and is the developer of the Maritime History of the Great Lakes website.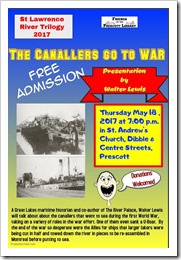 h He will talk about the Lakers and Canallers that went to sea during the first World War, taking on a variety of roles in the war effort. One of them even sank a U-Boat. By the end of the war so desperate were the Allies for ships that larger Lakers were being cut in half and towed down the river in pieces to be re-assembled in Montreal before putting to sea.   
7:00 p.m. Thursday May 18th, 2017 in St. Andrew's Church at Centre and Dibble Streets, Prescott. Admission is free. Donations are welcome. All proceeds go the Prescott Public Library.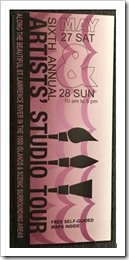 All Along the River
Join us for the 6th Annual Artists' Studio Tour. Saturday, May 27, 2017 - Sunday, May 28, 2017. 10:00 am - 5:00 pm
To see the creative process first hand, watch for the artists signs along the way to guide you from Cape Vincent to Alexandria Bay with a studio on Wellesley Island.
An opportunity to chat with the artists and enjoy the creativity that thrives in the North Country. The brochure featuring a self-guided map for the studio tour is available at each Artists Studio Tour stop along the route as marked by signage or by calling (315) 777-3385.  This event is free and open to the public.
Please Don't Forget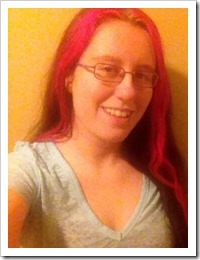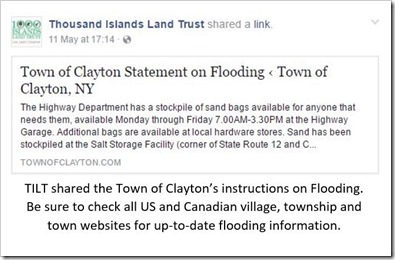 Remember our Facebook page throughout the month, as we post information and photographs & follow us on

We also appreciate having you hit our  button at the top of each article and Support TI Life – We have started to work on our new format. Stay tuned…
Now summer is almost here, please take your camera out on the River and capture River life for the June issue. Send them to info@thousandislandslife.com.
And, this Editor is looking forward to receiving new submissions throughout the year. I bet our readers are too!
Special thanks to proof reader Rick Taylor and Georgia Barker and  David Ray.  I especially thank Mike Cox who is the magician behind the website. What a team …
By Susan W. Smith, Editor, info@thousandislandslife.com