Written by
Susan W. Smith
posted on January 13, 2018 12:56
Happy New Year – a time to look forward to new happenings! Of course, the weather is on everyone's mind. Snowbirds may think they have something to complain about, but Islanders truly have to be hardy for Winter 2018. Stay warm, take care when shoveling the last snow fall, and most of all, stay safe.
First issue in 2018
Important News:  Michael Folsom's Seaway Saga began when the Federal Huron went aground near TI Park.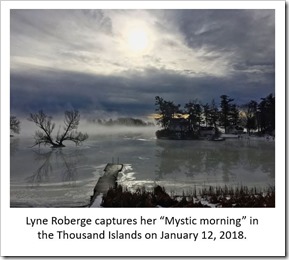 Touching Tributes:  Janet Gregware provides a tribute to Richard and Mary Macsherry in A tribute to last forever; Wayne C. Strauss provides a The Heart of River Hospital.
Fascinating History: Lynn E. McElfresh found out about Sam Grenell's Cows and Craig Irwin Stevenson reminds us about The Seaway's 60th.
Must read: Michael Laprade experiences what we all dread in The Boarding of the SS Honey Bee.
Difficult Sudoku: Dan LeKander give us Sudoku Puzzle #33.
Book Review: I had a great time reading Jewels and Ghouls (A 1000 Islands Novel Book 2) and interviewing the author, John Lefevere.
Photography: Once again, Tom Robbins sees the Islands through his poetic lens The River at Rest.
New Contributors



Craig Irwin Stevenson - The Seaway's 60th

Craig Irwin Stevenson grew up in Cornwall, Ontario, and spent an inordinate amount of time on and along the River, at his maternal grandparents' cottage on Moulinette Island, the easternmost of seventeen islands created by the Seaway flooding. He is a history teacher at Tagwi Secondary School, in Avonmore, Ontario, and never misses a chance to tell his students that the River they see today was once a very different place.

Janet Gregware - A tribute to last forever

Janet Gregware and her children, Molly and Eric, were frequent patrons of the Holland Library. In 1986, she began facilitating the Summer Storyhour Program. She soon joined the Board of Trustees and was President when the Macsherrys offered their gift of a new building. Janet remained on the Board for 15 years, helping to lead the transition from the Holland Library to the Macsherry Library. She now lives in Clayton, with her husband Rick and son, Andrew. Janet is also an educator in the Indian River School District, where she has taught Kindergarten, first, second, and third grade students, for 45 years.
Sad News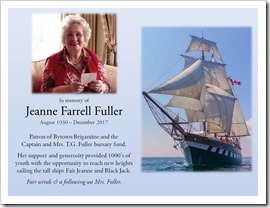 In December, we learned the sad news that Jeanne Fulller, the patron for more than thirty years of the Bytown Brigantine Tall Ship Sailing Foundation, died peacefully in her home in Ottawa surrounded by her family.  Many of us were fortunate to know Jeanne Fuller through her encouraging support for the Fuller Group of Companies including: Thomas Fuller Construction, Metcalfe Realty Company Limited, Loch March Golf & Country Club and Tall Ships Landing in Brockville.
Few individuals have touched so many young lives and will continue to do so, through the Brigantine Sailing Program,
Juno Video
Elaine Vedette Tack produced another great video for Islanders.  Enjoying this one now, in the winter… makes us wish for spring.
Winter River Authors…
If we can't be on our islands, with our family and friends, then being Snow Birds is not so dreadful…  We had the opportunity to meet!
| | |
| --- | --- |
| Lynn McElfresh, Grenell Islands (108 articles for TI Life) and editor, Susan Smith meet in St. Petersburg. | L-R. Marceli Wein, Prudence Matthews (Fishers Landing), Susan Smith, Dr. Richard and Roseann Withington (Round Island) meet for breakfast in Pass-a-Grille. |
Internet Discovery
People all over the "world" discovered this link, in December and almost all wrote to ask if I had knew of this important island!  (I wrote back that we are proud of the great publicity… The story can be found in The Telegraph, (www.telegraph.co.uk) Web Travel /Destinations. (Please keep those documentaries coming)
Please Don't Forget
We certainly appreciate having you hit our button
at the top of each article and Support TI Life – although we: Authors, Photographers, Proof Readers and Editors – including this one(!) all publish TI Life as Volunteers, there are costs, including our Email Program - Constant Contact, and we must update our software, now working in its 10th year.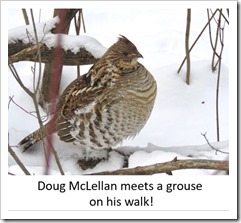 We also encourage you to  Remember our Facebook page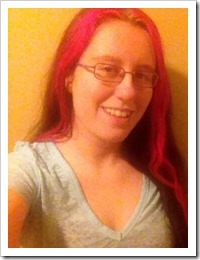 throughout the month, as we post information and photographs & follow us on

Please take your camera out on the River and capture winter River life but STAY SAFE! Send them to info@thousandislandslife.com.
And, this Editor is looking forward to receiving new submissions throughout the new year. I bet our readers are too!
Special thanks to editor Bill Stallan and proofreaders Rick Taylor, Georgia Barker, and Dane Zabriskie.  I especially thank Mike Cox who is the magician behind the website. What a team …
By Susan W. Smith, Editor, info@thousandislandslife.com