Written by
Susan W. Smith
posted on March 14, 2018 12:50
This Snowbird has flown back North… many of us are ready to Open Up! Probably have to wait a few more weeks as the long-term forecast calls for cold temps through March. Nevertheless, marinas, B&Bs, restaurants and theatres are gearing up for Summer 2018.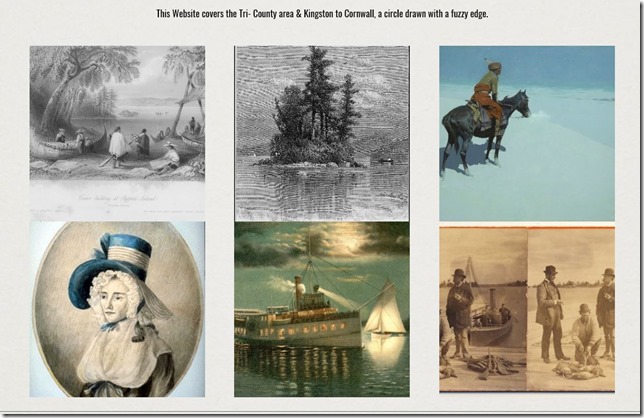 TI Life is right behind as the articles this month are all appropriate.
Yes, Summer 2018 is about to start!
New Contributor
Brenda Benoit - Social Media at The Summerstown Seaway LookOut

Brenda Benoit grew up in the Eastern Townships in Quebec. She and her husband Reggie, live in a log cabin on the banks of the St. Lawrence River. She says, "As I noticed the ships passing, I fell in love with my new home and surrounding areas and soon started capturing photos of Ships!" They have traveled far and wide, include Istanbul Turkey, all the while visiting ports and waterways. Brenda is most proud of her children as her daughter is in quality control at her company and her son is an Avionic Systems Tech - working on Chinooks for The Canadian Air Force. Yes, she is a proud Air Force Mom.
Sad News
It was only five months ago that I was able to recognize the many contributions to TI Life made by author and historian Rex Ennis. Now we report that Rex succumbed to his fight with cancer on March 6. 2018. I remember the day, like yesterday, when I met Rex in the parking lot of the Clayton grocery story. I introduced myself and told him I was going to be the editor of TI Life. "Would you do some article for me? I asked." "Sure," he said without hesitation. and over 30 articles tell the story. I will miss him, we all will miss him.
His neighbor and good friend Betsy Fitter sent this message:
[See TI Life Books for more information about these books and here for the complete list for Rex Ennis history articles
--------------------------
It is with infinite sadness that I share that Rexford M. Ennis passed away this morning at his home in Rogersville. Tennessee with Janet at his side. After a valiant fight, the cancer won but not before he heard from so many of you who left him secure in the knowledge of his impact on our lives and the warmth of knowing he was loved. As his sister Lauren said, "A big man with a big heart".
There are so many words to describe the multifaceted Rex Ennis but then it seems there are not enough words to do him justice. Wonderful husband, father, brother, uncle, grandfather, Christian, author, historian, genealogist, snowmobiler, traveler, painter, collector, storyteller, computer expert, researcher, true friend of many, defender of his principles, keeper of the Grindstone connections, supporter of the Church and Praise and Prayer leader, intellectual, intractable spirit who lived his life to the fullest, leaving very few stones unturned. A man who marched to his own drummer but left the Island beat upon our hearts.
Born in Watertown in 1945, Rex was a Grindstoner from the very beginning of his life as he, Lauren and his brother Richard took up residence at Spook Hollow with his beloved parents Dick and Marlene. The Island was in his blood and when someone wanted to know it's history, how the families tied together, his hopes for the restoration of the Cheese Factory, how the Quarry life impacted the Island, the history of Calumet, and so many other things they would say "Let's ask Rex" and he would know. But beyond knowing he would share and weave the pieces together for others to know. He was a published author and frequent contributor to Thousand Island Life digital magazine and thus his knowledge will live on for new Grindstoners forever. His legacy will continue with his family, his friends and those who will come to know him in the future. Not many of us can make that claim.
Rex's passing leaves a tear in the fabric of Grindstone that I am not sure we can repair but we must try to honor him by cherishing our past, living our present Grindstone experience to the fullest, and embedding in our families for the future the unique joy of being a Grindstoner. Please join me in holding Rex, Janet, Lauren and Renato and all their families in our hearts and our prayers.
Betsy Fitter, Grindstone Island.
Steve Sturtz Shares
River Hospital… Polar Bear Dip '18
River Hospital's 28th Annual Polar Bear Dip was held on Saturday, February 24th. Those brave souls jumped in at Bonnie Castle's Pointe Bar and Grill.
This year's event supports the hospital's Hope and Healing Capital Campaign destined to improve services in the physical therapy, veterans' services, primary care, mental health, radiology, and emergency departments.
Our thanks to all those who "Jumped in" and gave their moral and financial support! And especially to Steve Sturtz, Ascene Photography for capturing this exciting event. Check out his Facebook page and 61 other photographs.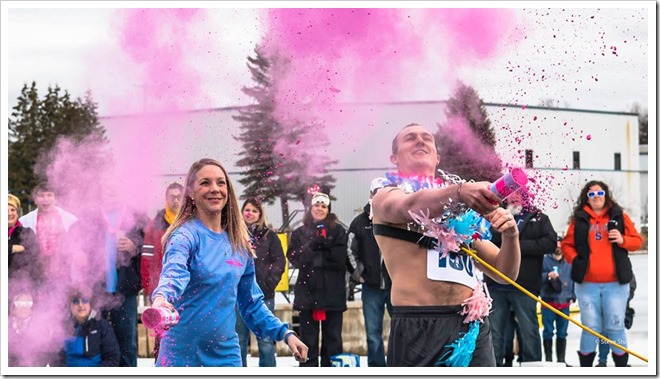 "It's a Girl!"
We heard that the last couple to jump would reveal if the new addition would be a boy or a girl… Guess What?
Redwood Fire Department's 2018 Ice Fishing Derby
Another successful Redwood Volunteer Fire Department Ice Fishing Derby, hosted by Redwood Volunteer Fire Department and Redwood Rescue Squad. They not only had a great day of fishing, but raised important funds. The community is proud of these first responders and the outstanding service they provide. Check out Ascene by Steve Sturtz-Photography webpage, for 50 other photographs.
| | |
| --- | --- |
| Tim Robinson & Arin Keegan had a great day. | "The 37" Winner!" |
"Where Are We? Gananoque Ontario"
Enjoy a preview for the Summer '18– this is a Must See!
1000 Islands Tourism, Published on March 8, 2018
Two travelers, one adventure and 1000 reasons to visit. From days spent on the water or soaring high above on an exhilarating helicopter tour to moonlit evening dinners and captivating theatre. You'll find it all here, complete with an absolutely spectacular view. Where are we? For more information, visit 1000islandstourism.com.
Please Remember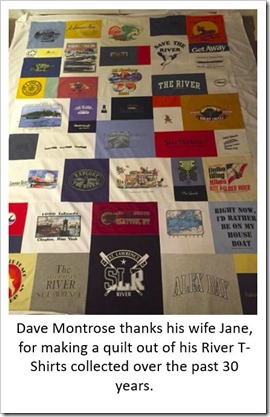 We certainly appreciate having you hit our button
at the top of each article and Support TI Life – although we: Authors, Photographers, Proof Readers and Editors – including this one(!) all publish TI Life as Volunteers, there are costs, including our Email Program - Constant Contact, and we must update our software, now working in its 11th year.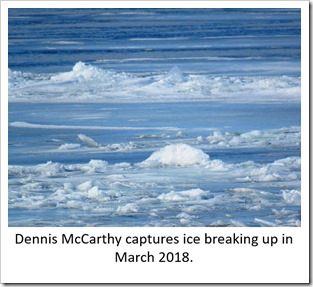 We also encourage you to Remember our Facebook page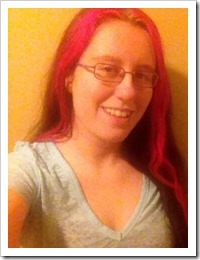 throughout the month, as we post information and photographs & follow us on

Please take your camera out on the River and capture Spring as it arrives… but STAY SAFE! Send them to info@thousandislandslife.com.
And, this Editor is looking forward to receiving new submissions, throughout the year. I bet our readers are too!
Special thanks to editor Bill Stallan and proofreaders Rick Taylor, Georgia Barker, and Dane Zabriskie. I especially thank Mike Cox who is the magician behind the website. What a team …
By Susan W. Smith, Editor, info@thousandislandslife.com
]